Vindictus launches Episode 8, Part 2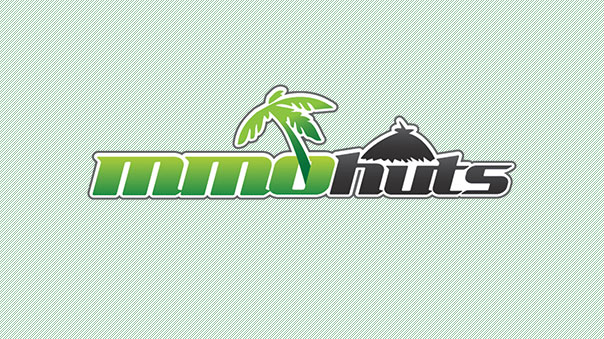 The second part of Vindictus' Episode 8 update, "Unveiling the Truth," is now live.
The update introduces the Succubus and Glas, two new raid bosses found in the brand new raid dungeon of Ainle Catacombs.  New skills are also available for mercenaries, while other skills have been raised from Rank A to Rank 6. The in-game chat system is now improved so that players can detach the chat window, block unwanted channels, change font sizes, and add emoticons.
Vindictus is published by Nexon, which also publishes Combat Arms and Dragon Nest.  Vindictus Europe is expected to launch later this year.
Vindictus: Episode 8, Part 2 Screenshots:

Source:
Vindictus update offers new raid bosses, new dungeon and skills

Nexon has released the Unveiling the Truth content update for Vindictus, the award-winning physics-based action MMORPG. Today, mercenaries find out the true motive behind the rebellion at Ortel castle and come face to face with unimaginable threats. The content ushers in two fearsome new raid bosses, a new dungeon, new player skill advancements and more.

Players are now able to explore the dark corridors of the Ainle Catacombs, home to the Succubus, mistress of seduction. She lies in wait to ensnare any unwitting mercenary, along with the demonic colossal Glas Ghaibhleann. In contrast to the beautiful and seductive Succubus, Glas is one ugly creature, and stands ready to tear foolish warriors limb from limb. These raid encounters will be the deadliest players have ever experienced, and a wise adventurer will work together with comrades for victory.

Mercenaries won't have to face these encounters ill equipped. New tools of destruction are now available, just in time to help combat the Succubus, Glas and their fiendish hordes of minions. Certain existing skills have also been raised from Rank A to Rank 6 for added effectiveness in battle.

Unveiling the Truth also brings improvements to the in-game chat system to make it easier for players to communicate exactly how they want. Players now have the option to detach the chat window, block unwanted chatter, change chat font sizes and also include emoticons in their chats to other players.

The new update is currently live and can be downloaded for free at:www.vindictus.com.

Find more information about Vindictus on Facebook: http://www.facebook.com/Vindictus
Next Article
Jagex has confirmed the arrival of fan favorite Autobot Macro into its third-person MOBA game, TRANSFORMERS UNIVERSE. Macro is joined by his D...
by Mikedot
Sony Online Entertainment has released the latest episode of the PlanetSide 2 Command Center video series.
by MissyS
Within a few short hours of going live on Steam, Warlords Awakening was one of the best sellers on the platform.
by Ragachak