DragonSoul beta registration open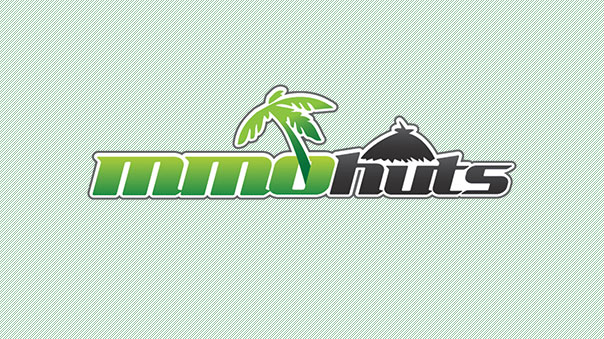 Neonga's second new MMO title Dragon Soul has been announced, and its website is open for beta registration.
Dragon Soul offers eight different kingdoms that players can side with, a guild system which will let them fight for power in kingdom wars, a political system, five different classes, over 160 unique skills and 800 quests. A pet system is also included, allowing players to train up their pets to learn skills, and even run off to sell items in the nearby town. The current level cap is 100.
Neonga is also publishing a casual web-based MMO, A Mystical Land.
Dragon Soul Gameplay Screenshot
Source:
Global Free to Play games publisher Neonga (www.neonga.com) announces the launch of the pre-beta registration of its newest Free to Play title "Dragon Soul" (www.dragonsoulonline.com) a fantasy-themed Massively Mulitplayer Online Role Playing Game (MMORPG) that blends distinctive 3D graphics and classical role-playing elements with an immersive story into a unique gaming experience.

With "Dragon Soul" (www.dragonsoulonline.com) the cross-platform publisher Neonga is announcing its second high quality Online Game for 2011.

The mythical world of "Dragon Soul" (www.dragonsoulonline.com) is inhabited by eight different kingdoms who are trying to overthrow the former ruling alliance. The player can decide which side he wants to fight for and form a guild in order to claim their power in the shattered land. The game offers classical MMORPG gameplay with 5 different classes, 160 unique skills and more than 800 quests. A wide variety of different Pets can be raised to fight side-by-side with the player. Those pets can learn their own skills and sell the players' spare equipment automatically in the next town to aid their master to level up their character up to the current maximum level (100).

Besides all that the game has a strong focus on player-vs-player encounters in kingdom wars. Players will even be able to become the king of their kingdom by election of other players and form alliances with other kingdoms to fight a stronger opponent with their combined power.

"Dragon Soul" Neonga strategically expands its gaming portfolio. "Neonga will continue to cover the MMO game spectrum bit by bit with high quality games that fit in our portfolio strategy. With the launch of "Dragon Soul" we offer our users an intense and atmospheric gameplay experience. The already extremely solid feature-set will be expanded more and more over the next years!" said Markus Melching, Chief Operating Officer at Neonga.co, CA, USA/Berlin, Germany.

Neonga (New Online Gaming) is a newly formed games publisher headquartered in Berlin, Germany. The new company is led by the ex-Frogster and gamigo executives Rolf Kloeppel, Benjamin Kaiser, Stefan Hinz, Bjoern Koschin and Markus Melching with the intent of bringing games to the new generation of online- and mobile-gamers throughout the world.

"We have been searching the market obsessively since we set up the product strategy for Neonga. At Giant Interactive we have found the product that perfectly fits into our portfolio. We are very confident that our co-operation with one of China´s leading online game developers will be a success and another milestone in the Neonga history that evolves with high speed!" Rolf Klöppel, Chief Executive Officer at Neonga, adds.

The Website starts today and is accepting Beta Applications.
The Beta Test of the Game is scheduled for spring 2011.

Register Free at http://www.dragonsoulonline.com.
Next Article
Ever since I was a kid, I loved playing with Legos. I still enjoy playing with them, when I get the chance.
by NWOrpheus
Com2us is proud to celebrate 5 years of their realistic golf title, Golf Star with new in-game items, new rules and more.
by Ragachak