Divina now taking closed beta sign-ups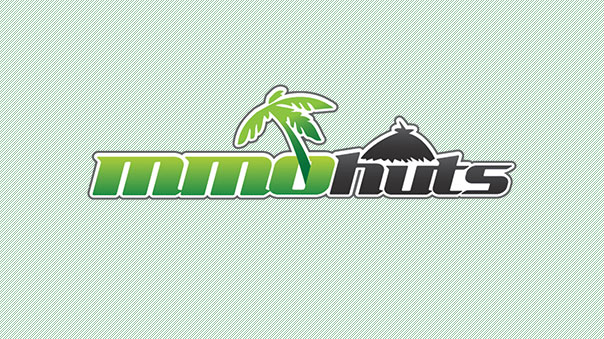 Gamania (beanfun) has announced that it is now accepting closed beta registration for its upcoming MMORPG, Divina.
Divina is an anime-styled fantasy RPG, set in a world where heroes must travel back in time to prevent Ragnarok from occurring, and uncovering the truth behind the war between Gods and Demons.
Today, its five classes have been revealed: Knight, Sorcerer, Assassin, Machinist, and Cleric. You can see these classes in action in the trailer below.
Divina will also feature a "quick change system," where players can swap quickly between a main class and sub class at any time, even during battle, using Exchange Points (EP). These changes can be used to add depth and strategy to combat. Players will also be accompanied by a Sidekick, a special companion which can gain levels, classes, attributes, and skills like a normal character, and evolves through player interaction. Players can also research and collect enemies through the Creature Tome, and later use this Tome to transform into a monster in battle.
There is no exact date for the start of closed beta, but it is expected to begin during the second quarter of the year. The game is expected to launch in late 2012.
Divina Class Introduction Trailer:
Source:
GAMANIA BEGINS CLOSED BETA REGISTRATION FOR DIVINA




Core Features and Classes Revealed




IRVINE, Calif. – February 23, 2012 – Gamania Digital Entertainment announced today that it has begun Closed Beta (CB) registration for its upcoming free-to-play, 3D MMORPG, Divina. Scheduled for commercial release in late 2012, the Closed Beta is expected to begin during the second quarter of this year. Players can sign up now at the newly-launched official website (http://us.beanfun.com/divina/overview/), find additional game information below, and watch the newest class trailer at the following link: http://youtu.be/GSbItf2IRv4Set in a vibrant fantasy world filled with Gods, Demons, and mythological creatures, players begin the game with the land recently torn asunder by Ragnarok, triggered by the death of Yggdrasil, the World Tree. In order to save the World Tree and life as they know it, the chosen heroes must travel back in time on an epic quest to prevent Ragnarok from ever happening. They'll explore the world of Divina, uncover the truth behind the war between the Gods and Demons, and eventually be faced with the ultimate decision – save themselves or save the world?

Divina is a content-rich MMO filled with thousands of quests, unique characters, exciting open world Player versus Player (PvP) combat, and numerous fun features. Today, Gamania is highlighting three key systems and unveiling the Knight, Sorcerer, Assassin, Machinist, and Cleric classes with a new trailer: http://youtu.be/GSbItf2IRv4





Quick Change System: Using Exchange Points (EP), players can instantly swap between a Main Class and Sub Class at any time – even in battle. The Quick Change system adds significant depth to combat, as complimenting classes must be carefully paired and Quick Changes used strategically – it can mean the difference between victory and defeat.

Sidekick System: Adventurers are accompanied by a trustworthy Sidekick of their choice that can be evolved in unique ways through player interaction. Much more than a pet, Sidekicks are an essential companion in battle and gain levels, classes, attributes and skills just like a normal character.

Creature Tome System: Throughout the world of Divina, there are hundreds of monsters to be researched and collected in the Creature Tome. Once fully researched, players can activate a special transformation ability and play as the monster in battle.

New information and the upcoming CB test date for Divina will be revealed in the near future. Fans can stay informed by liking the official Facebook page (http://www.facebook.com/divinaenglish) and signing up at the official website: http://us.beanfun.com/divina/overview/
Next Article
Do you like goblins that try to kill you to the sounds of a polyrhythmic, disturbing music track while you run through a flying bacon citadel?
by Tagspeech
InnoGames has launched the closed beta for Forge of Empires.
by MissyS
Mail.RU Games is bringing a new month-long set of special missions and prizes for RiotZone.
by MissyS