Divina Enters Open Beta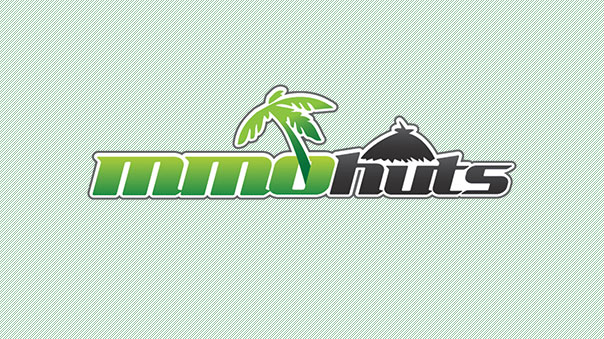 The open beta testing period for Divina has begun.
The new beta phase introduces the guild versus guild arena known as Ubajin Fiesta. Here, two guild teams face off in a capture-the-flag match, capturing Spirit Stones, activating Holy Stones, and working with their team to build a strategy that will let one team dominate.  The game's PvP system has also been redesigned, granting new PvE channels for players who'd prefer not to compete in open world PvP. All PvP matches are now arena-based, too, to keep players competing fairly.
In addition, Divina's Item Mall will open on the 15th.
Divina is published by Gamania (beanfun), which also publishes Lucent Heart and Bright Shadow.
Divina Gameplay Screenshot

Source:
GAMANIA'S DIVINA ENTERS OPEN BETA




New Guild versus Guild Combat




IRVINE, Calif. – June 12, 2012 – Gamania Digital Entertainment today announced the Open Beta launch of its free-to-play, 3D MMORPG, Divina. With the servers now open to everyone, Gamania is inviting new players to come experience Divina's vibrant world, unique characters, and exciting gameplay features – including the newly released Guild versus Guild (GvG) system.

"We're happy to finally open up Divina to those who didn't get a chance to play during our Closed Beta events." said David Wong, COO of Gamania. "Everyone has had a great time exploring the game together so far and we're looking forward to adding new players. As always, we'll have fun events running and a friendly GM team in-game to help out the community."

During the Open Beta, players will be able to enter the GvG arena, called Ubajin Fiesta, for the very first time. In Ubajin Fiesta, two teams face off against each other in heated "capture the flag" style matches and battle for Prayer Energy by capturing Spirit Stones, activating Holy Stones, and killing the enemy. Ubajin Fiesta requires teamwork and strategy, as each team must control multiple points at once to dominate the match.

Gamania has also refined Divina's Player versus Player (PvP) system based on feedback from the Closed Beta. Now, players will be able to choose between PvP and PvE channels, depending on whether they're looking to compete. And all PvP matches will be arena based, ensuring everything stays friendly and organized.

As a final surprise for Open Beta participants, Gamania will be testing Divina's Item Mall beginning on 6/15, letting players sample some of the items and outfits that will be offered on launch-day.

Divina's Open Beta event schedule is now live at http://www.mydivina.com/event/openbeta/default.aspx. To stay up-to-date on Divina's progress as it heads towards commercial launch, players can follow the official website (http://us.beanfun.com/divina/) and Facebook page (http://www.facebook.com/divinaenglish).
Next Article
The primary focus of this update is the beginning of Season 1 PvP, meaning a shotgun approach to pvp rebalance across the board along with the...
by DizzyPW
Land of the Morning Light, Black Desert Online's first major expansion in 2023, will launch worldwide on June 14.
by MissyS