Arctic Combat Begins Closed Beta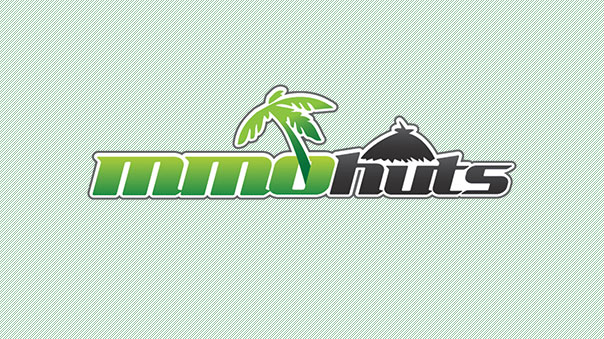 Webzen has announced the beginning of Task Force 613, the first closed beta test for Arctic Combat.
The beta will run from June 13 until June 24. Players can experience the game's warzone effects, team and clan strategic gameplay, tactical perks, weapons, and equipments. The beta will feature four playable maps and five game modes.
In addition, the second synopsis trailer has been released, revealing the starting point of the game's World War III scenario. As US and Russian forces move toward the Arctic for natural resources, conflict arises.
Webzen also publishes Archlord and Continent of the Ninth.
Arctic Combat Chapter 2: Rising Conflict
http://youtu.be/S7sX8Fh_7zA
Source:
[WEBZEN] The Battlegrounds of 'Arctic Combat' are Calling to Arms

WEBZEN Inc. (WWW.WEBZEN.COM), the Next Generation of Free-to-Play Online Games, announced the start of the first closed beta test, 'Task Force 613', for the modern military FPS game 'ARCTIC COMBAT'.

From June 13th (Pacific Daylight Time), the first beta test,' Task Force 613', will start and the new synopsis trailer will be revealed on the official 'ARCTIC COMBAT' website (ac.webzen.com). Participants who have been selected in the beta pre-signup, that ended last June 6th, will be able to enjoy the game until June 24th (PDT).

During the first beta test, the selected players will be able to experience the realistic warzone effects and battles based on team/clan strategic gameplay involving tactical perks, weapons, and equipment. The game engine is optimized for the full spectrum of PCs, without compromising graphical quality allowing a wide range of players to enjoy the game. In this first beta test, 4 playable maps and 5 game modes will be available.

The new synopsis trailer that is revealed illustrates the starting point of World War III. While the depletion of natural resources affects the economy worldwide nations focus on the resources beneath the Arctic Ocean. The dispute over these resources leads to the movement of US and Russian forces towards the Arctic region. As the second of the synopsis series, WEBZEN plans to reveal more in the future.

Jihun Lee, Head of Global Publishing, said, "Both skilled and new FPS players will be able to enjoy and experience the intense battlegrounds of Arctic Combat." Also he said, "We hope many players will participate in the first beta test and give us feedback to help improve the game."

Meanwhile, WEBZEN held an event during E3 2012 giving away special beta key to participants and visitors. Also, the new synopsis trailer was revealed receiving positive response from the viewers.

More information on the modern military FPS game 'ARCTIC COMBAT' can be found on the official Facebook page (www.facebook.com/ArcticCombat) and website (ac.webzen.com).
Next Article
Rock Hippo Productions has launched its next major update for Brawl Busters, "Get Glow or Die Tryin'."
by MissyS
Ironically after missing my chance to experience the 5v5 head to head battles at so many conventions, I now found myself at the controls.
by DizzyPW
Today Riders of Icarus gets its second massive update, adding large-scale PvP battlegrounds in the Exarahn Badlands.
by MissyS