Digimon Masters Online to launch next week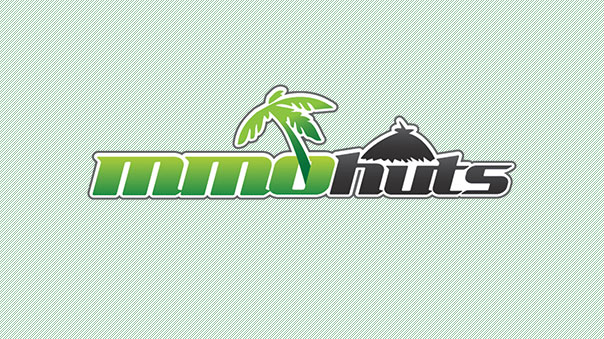 Joymax has announced that Digimon Masters will officially launch next week, on October 25.
Digimon Masters lets players choose a trainer, battle in real-time combat with their Digimon, train pets in different attributes, and even become one of eight Royal Knights that can watch over an area of the world, charge taxes, and gain other perks and responsibilities.
Joymax also publishes Silkroad Online and Karma Online.
Digimon Masters Online Gameplay Screenshot

Source:
Joymax Prepares For Official Launch Of Digimon Masters Next Week

The Long-Awaited Adventure Is Almost Here – Coming Tuesday, October 25!

Seoul, Korea, October 20, 2011— Joymax, leading online game developer and publisher, announced today that Digimon Masters is officially launching for gamers next week on Tuesday, October 25.  In just a matter of days, players will be able to delve into the Digital universe where our world and the Digital World are closer than anyone would have imagined.  Players who want to join in on the fun can sign up at the Joymax portal at http://www.joymax.com/portal

Digimon Masters is an exciting new MMO featuring the ever-popular Digimon franchise. The conflict has spilled once again from the Digital World into the Real World and the fate of both worlds will rest in the hands of a new generation of Tamers. The long-awaited game features a deeper RPG experience, enhanced graphics and adrenaline pumping real-time combat – a departure from the turn-based action found previously in Digimon Battle. Both new and long-time Digimon fans can now immerse themselves in this epic adventure.  The game is available across the world in English for the first time.

Digimon are well known all over the globe as part of the famous Japanese TV animation series.  Digimon Masters is the first ever 3D online game based on the Digimon universe with more than 1,000 characters featured from seasons 1 through 5 of the series. Not only is it faithful to the art design, Digimon Masters closely follows the original story that will satisfy both loyal fans of the series as well as the average gamer.

As part of the game, all Digimon possess three distinct properties such as Attributes, Elements and Families. Digimon are born with their own Attributes that can either be an advantage or a liability in battle.  Elements are the source of a Digimon's power, while certain items provide a power boost to a Digimon based on its Family.

The game seamlessly combines pet training simulation with role-playing elements to deliver a one of a kind gaming experience. Featuring real-time combat, gamers will be thrilled with the challenges brought forth by real-time combat which requires quick thinking and good reflexes. Players can also become one of 8 Royal Knights. Royal Knights are Digimon who are in charge of each area in the Digital World. Leaders of a guild that conquers one of these areas can become a Royal Knight who has the right to impose taxes along with other perks and obligations.

To get the latest information and chances to win game related prizes, players are encouraged to follow the official Facebook page at http://www.facebook.com/#!/digimonmasters Players can also check out more details at http://twitter.com/dmojoymax/
Next Article
N3TWORK is a games, media, and tech company that has officially partnered with The Tetris Company for some new Tetris titles.
by Ragachak
It has been a while since we have had a proper MMOFPS on the market.
by Proxzor