Digimon Masters Online Introduces Imperial Dramon Paladin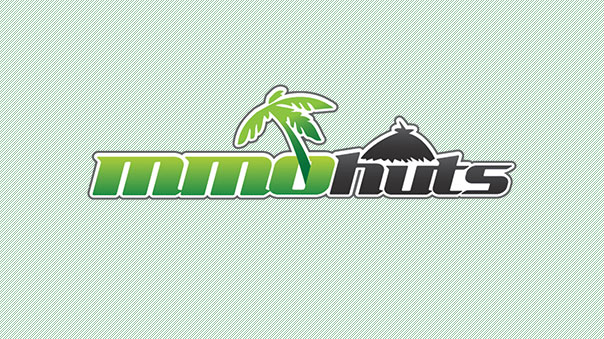 Joymax, a leading online game developer and publisher of free to play MMORPGs, reveals a new heroic Digimon for its popular MMORPG, Digimon Masters. Dramon sees one of his ultimate Digimon forums starting today with the release of Imperial Dramon Paladin Mode, an upgrade that only the most experienced Tamers will be able to handle. Take a chance at acquiring this rare Digimon on May 7th!
Imperial Dramon Paladin Mode is quite an unusual Digimon. First seen in Digimon Adventure 2, and again in Digimon World 3, this digivolution is no stranger to the video game world. A Mega-level Digimon, it is sometimes known as the "Ancient holy knight" of the Digital World. Now players who own an Imperial Dramon Fighter Mode will be able to digivolve into the newest Dramon form and begin a new chapter in the fight against evil Digimon!
Imperial Dramon Paladin Mode has powerful and outrageous skills to defeat monster Digimons. He has explosive energy that is 10 times bigger than Mega crusher, and slashes enemies with Omega Blade and initializes enemies' data elements.
Players will need an Imperial Dramon Fighter Mode of at least level 70, along with a new item called Omega Blade, to Digivolve into this new form. Tamers are encouraged to snap a screen shot of their new partner and post it to the Digimon Masters Facebook.
Next Article
The fortress was owned by a group called the White Mantle, which is a villainous sect venerable players might recognize.
by Tagspeech
Wargaming today announced details of the World of Tanks championship at the World Cyber Games 2012 Grand Finals.
by MissyS
Ayakashi: Ghost Guild is a fantasy-themed mobile card battle RPG by Zynga for both the iOS and Android.
by Ojogo