Digimon Masters Celebrates First Anniversary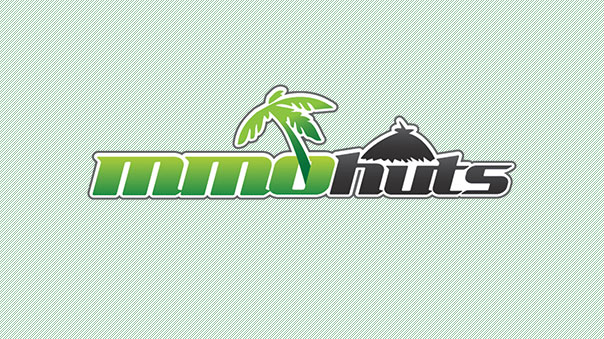 Joymax is celebrating the first year anniversary of Digimon Masters Online.
Digimon Masters Online has reached half a million players globally, expanding from 12 to over 200 Digimons. The first anniversary celebration will include eight different events and contests, with chances to win special Digi-Eggs, gather birthday cakes, and more. All players will also enjoy a 30% speed buff during the anniversary's speed event.
Joymax also publishes Silkroad Online and Knight Age.
Digimon Masters First Anniversary Artwork

Source:
DIGIMON MASTERS TURNS ONE

Celebrating Its First Anniversary, The Popular MMORPG Thanks Its Fans For A Great First Year

August 21, 2012— Joymax, leading online game developer and publisher, announced today that Digimon Masters Online, a 3D MMORPG following the popular Japanese animation series Digimon, hit a major milestone on this day – the one year anniversary since its global launch. Players should be on the lookout for all kinds of celebratory events and additional contents in the coming weeks! New and regular players can head over to the Joymax portal to check out all the upcoming action at http://www.joymax.com/portal

Digimon Masters, a free-to-play MMORPG, is based on the fifth anime series "Digimon Savers"; giving players the opportunity to take the role as one of three main characters-Marcus, Thomas, or Yoshino-along with a trusty Digimon as their partner! Just like the original animation series, players can work on raising, collecting and battling Digimons within the game.

"It's always a special moment when one of our games hits its anniversary," said Nam-Chul Kim, CEO of Joymax, "It reminds us of how we started off and how the game has lasted this long through the love and interest from our players."

Digimon Masters first landed on the scene with service in South Korea then expanded across the world through a global publisher, Joymax, on August 30, 2011. Taking the gaming industry by storm, Digimon Masters is currently home to half-a-million players! What first began as 12 different Digimons has quickly grown to over 200 in the past year alone; along with several content updates including a new playable character, Keenan.

Readying for the first anniversary celebration, Digimon Masters will launch eight action packed events and contests, such as a chance of winning a special Digi-Egg or gathering delicious birthday cakes to celebrate. All of these events can be achieved with the extra movement speed increase of 30% during the special Speed Event. For those who haven't yet had a chance to play Digimon Masters, this is the best time to join!
Being the granddaddy of Battle Royale games, H1Z1 just recently went out of early access and finally joined its successors.
by Ojogo
Game Insight announces the release of Battle Towers, a two faction tower defense game with cross-platform PvP, for iOS
by MissyS
She may as well be named Jin Kisaragi though because that's the vibe I get from spending the last three days doing playing just her.
by Ragachak