Hello Hero All Stars Launches by Fincon on Mobile Devics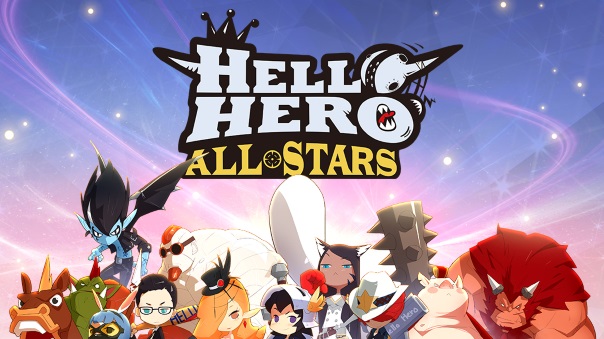 Fincon, a Korean developer globally launched their new mobile idle RPG on iOS and Android today, Hello Hero All Stars. This game is in the Hello Hero series, alongside Hello Hero: Epic Battle, and Hello Hero, where the familiar faces from previous games can be seen. There is a large number of heroes to collect and game modes to try, all with 3D graphics, and a bright cartoon style to enhance the charm of the characters.
Hello Hero All Stars will feature the heroes of the previous two games, along with some new, exclusive Hello Hero characters. The main lobby displays the Adventure mode where the player's team will have to move along a never-ending road full of enemies and defeat them along the way to gather new heroes, equipment and unlock new quests to discover in the Mission mode. The Adventure mode is continuous gameplay that also runs when the game is off as the race against one's rivals never stops. There will also be a new coordinate system, which players can use in other modes. With this system, a hero has a specific direction and number of moves attributed to them. The player will then have to strategically gather the heroes necessary to reach the quest target on the map.
Next Article
Entropia Universe AB, the largest Massively Multiplayer Online Real Cash Economy (MMORCE) game, announced today it will be auctioning off 25 h...
by Mikedot
Carbine Studios has been rolling out additional details about WildStar's first "Ultra Drop" – The Strain, continuing today with the an...
by Mikedot