Digimon Masters announces new player events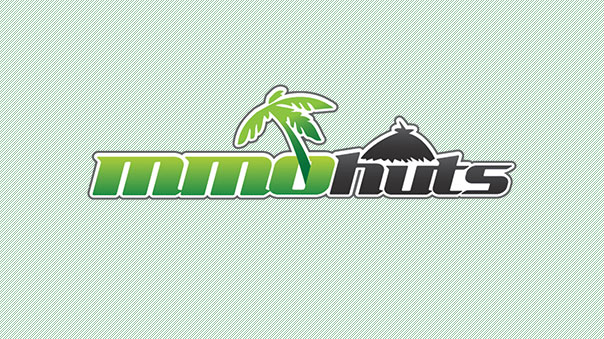 Digimon Masters Online is introducing new events for guilds and returning Digimon Masters.
A new Guild contest, plus the Celebration of Guilds, will reward new guilds with start-up rewards and other guilds for their time together as they defeat bosses. Returning Tamers will find several reward events to welcome them back, and even new players will find events that grants them extra experience and a speed boost. Other festival events will reward players with Evolutors, experience, and bonus packages.
Digimon Masters is published by Joymax, which also publishes Karma Online and Silkroad Online.
Digimon Masters Online Gameplay Screenshot

Source:
GUILDS TO SHINE IN DIGIMON MASTERS

Celebrating the biggest update with new and shiny Rewards

March 22, 2012— Joymax, leading online game developer and publisher, announced today a new contest for Guilds, alongside returner rewards for their online massive multiplayer title, Digimon Masters. A fantastic universe where our world and the Digital World are closer than anyone would have imagined is about to change in ways never expected! Digimon Masters continues the story and heightened sense of urgency found in the Digimon anime. Both new and returning tamers will be lavished with extravagant gifts in the coming weeks. In addition, there are special events to get free evolutors. Players who want to join in on the fun can sign up at http://www.joymax.com/dmo/Property_Front.aspx?WorkUrl=http://dmocp.joymax.com/Teaser/20120306_BigUpdate/Intro.aspx

Guilds are an important part of every MMORPG: they create a bond between players that allow them to overcome challenges and forge relationships that move beyond the scope of just the game. The new Celebration of Guilds event rewards those who have been together from the start and encourages the formation of new guilds with start-up rewards, such as honorable top guild avatar (outfit). Tamers can watch the official Digimon Masters Facebook at http://www.facebook.com/digimonmasters for winner's announcements throughout the Celebration!

Joymax is also extending a hand and invitation for Tamers who have left Digimon Masters to return! To celebrate their return a number of new events have been launched to cheerfully welcome back everyone who had departed. New players are also being welcomed with open arms with a special EXP event and the brand new Speed boost event where every tamer runs faster and fights wiser.

New items are also available to tamers large and small, including a new line of Portable items: Portable Scanner, Portable Return, Portable Package, and Portable Archives can now be purchased from the DigiShop and used whenever needed, including in the four new zones and with the three new Digimons: Guilmon, Candlemon, Kuzuhamon.

Digimon are well known all over the globe as part of the famous Japanese TV animation series. Digimon Masters is the first ever 3D online game based on the Digimon universe with more than 1,000 characters featured from seasons 1 through 5 of the series. Not only is it faithful to the art design, Digimon Masters closely follows the original story that will satisfy both loyal fans of the series as well as the average gamer. The game seamlessly combines pet training simulation with role-playing elements to deliver a one of a kind gaming experience. Featuring real-time combat, Gamers will be thrilled with the challenges brought forth by real-time combat which requires quick thinking and good reflexes. Players can also become one of 8 Royal Knights. Royal Knights are Digimon who are in charge of each area in the Digital World. Leaders of a guild that conquers one of these areas can become a Royal Knight who has the right to impose taxes along with other perks and obligations.

To get the latest information and regular contests for amazing prizes, players are encouraged to follow the official Facebook page at http://www.facebook.com/digimonmasters Players can also check out more details at http://twitter.com/dmojoymax/
Next Article
A new weapon is being introduced to the world of Dauntless in the form of the War Pike. It's a versatile polearm with unique attacks.
by Ragachak
Things are beginning to heat up in Rangers of Oblivion, with the success of the Silver Keep update.
by Ragachak
GTArcade is ending April on a high note by releasing new features, and re-releasing some old features, for their latest MMORPG League of Angel...
by Mikedot