DDO releases 5th anniversary event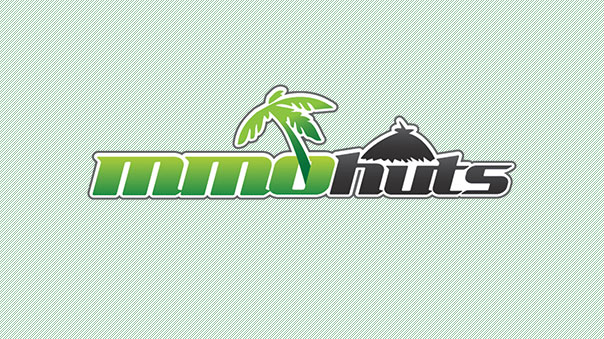 Dungeons and Dragons Online is celebrating its 5th birthday for the next two week with a special event, Euphonia's Challenge.
Players will be able to visit the old area of Smuggler's Rest, hunting down pirates and finding treasure maps and compasses that will unlock access to Crystal Cove. The special timed instance will have players strategically controlling a team of kobolds, mining crystals while defending against pirates and the undead. Special pirate hats will also be given out,  based on character age and subscription status.
Turbine publishes Dungeons and Dragons Online, as well as The Lord of the Rings Online.
Dungeons & Dragons Online Gameplay Screenshot

Source:
Turbine celebrates fifth anniversary of DUNGEONS & DRAGONS ONLINE®: eBERRON UNLIMITED™

Turbine, Inc.  today launched the latest content update to celebrate the fifth anniversary of Dungeons & Dragons Online®: Eberron Unlimited™ (DDO Unlimited), recently named the Most Innovative MMO of the Decade*.  DDO Unlimited's newest update introduces a special two-part in-game event, new cosmetic items and a special gift for all players.

DDO's 5th Anniversary Event:

To Celebrate DDOs 5th year in service, all players will be invited to travel back to the first port visited by early travelers of Stormreach – Smuggler's Rest – and assist Euphonia in a treasure map hunt. Successful server wide completion of the first phase will unlock passage to Crystal Cove for a limited time.

Smugglers Rest (All Levels)

Players from years past will recognize some of this besieged harbor, now overrun with eager pirates searching for pieces to a strewn pirate map. Adventurers can barter with Euphonia for rewards and access to the treasure of Crystal Cove – but they must all work together to open passage there. Players will explore the region, fight various Pirate-type monsters and collect dropped treasure. On occasion, a treasure map will appear revealing a hidden chest …but beware of nearby pirates.

Crystal Cove (All Levels)

Crystal Cove is a hidden mine full of crystals for the taking. Players, solo or party, will protect and manage a team of Kobold miners that will collect the valuable minerals for you. Players will manage resources such as barrels, torches and a team of kobolds while protecting them from invading pirates. Most resources will cost crystals or can be purchased in the DDO Store. Once the crystal collection quota is met, everything else will be distributed as profit to the player party and can be traded with Euphonia for powerful goods. Crystal Cove will offer players to select from levels 1 to 25 to set their party difficulty and scale rewards appropriately.

Special Player Gift

Players who visit Sailor Calatin in the Harbor and sail to Smuggler's Rest will receive a new pirate hat that provides players with better luck playing DDO including the special 5th Anniversary event in Smugglers Rest & Crystal Cove.  Pirate hats will be distributed based on amount of time played and relative accomplishments, based on character.  Players will also receive free Traveler Tokens and Blessings of the Traveler to join in the Marketplace Scavenger Hunt live event.

DDO Unlimited is a free-to-play MMORPG which delivers heart-pounding gameplay featuring the industry's best combat system, a massive world with state-of-the-art graphics and gameplay, and a rich set of features that until now could only be found in premium subscription-based MMOs. DDO Unlimited offers an innovative pricing model that allows players to download and play for free, purchasing adventure packs, items, and account services a la carte from the new DDO Store, or to subscribe to get unlimited access to all of the game's content. Players can download and play DDO Unlimited for free by visiting http://www.ddo.com.

DDO Unlimited is based on the world-renowned DUNGEONS & DRAGONS® franchise of  Wizards of the Coast LLC, a subsidiary of Hasbro, Inc.® (NYSE: HAS),  under license to Atari, SA. DDO has been enthusiastically received by many gaming critics, including The New York Times, PC Gamer, Game Informer and many more. For the latest information, please visit www.ddo.com.
Next Article
Slighty Mad Studios, the developers behind the 'Project CARS' title is looking to start a new project called 'World of Speed...
by Mikedot
Starting March 19, select players will be able to explore the colorful, dragon-filled world of Dragon's Prophet.
by MissyS
The yet-to-be announced title is Vanguard's next original project following the critically acclaimed console and PC releases Greed Corp and ...
by Mikedot