Crystal Saga introduces marriage and rebirth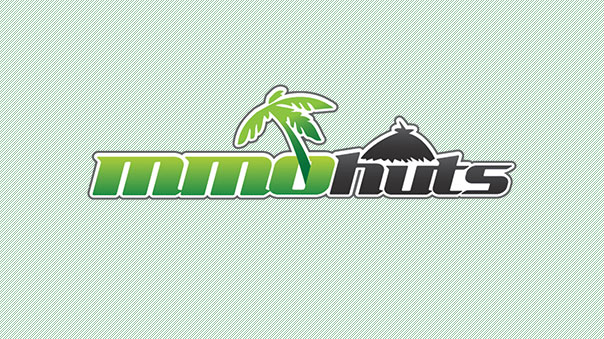 Crystal Saga has launched a new update, just in time for Valentine's Day.
The update introduces the Marriage System, a Valentine's Quest series and in-game activities. Players can get and exchange Valentine's Cards for prizes, plant roses for a special bonus and experience, a Mystic Pack for staying logged in for at least five hours, and jump in on a late night sale in the item shop. The update also introduces the Rebirth system for level 80 characters, which lets players reset their level to one while gaining 10 extra skill points and 50 extra attribute points. Servers 4, 5, and 7 will also be merging.
Crystal Saga is published by Reality Squared Games.
Crystal Saga Gameplay Screenshot
Source:
Get Married in Crystal Saga in Newly Added Marriage System for Valentine's Day!

February 14, 2012 – Reality Squared Games — The leading browser-based MMORPG by Reality Squared Games has officially launched their newest gameplay feature just in time for Valentine's Day! Players can now get married to their special someone in Crystal Saga's new Marriage System. A guide can be found here.

Along with the launch of the new Marriage System is the official launch of the Rebirth system which gives players a a reset on their character but gives players new skills and attributes.

More details are as followed:

VALENTINE'S DAY CONTENT UPDATES:

Vidalians of all ages are searching for their "special someone." This will be a large update scheduled to go live on Friday, February 10th that includes:

Launch of the Marriage System.

Brand new Valentine's Quest Series.

Valentine's in-game activities and promotions.

Rebirth:

The wait is over… rebirth is coming to Vidalia! Are you level 80 yet? Rebirth is only available to level 80 characters, but don't worry there is still time to level-up! Rebirth resets your character's level to 1, while giving you 10 extra skill points and 50 extra attribute points. Use these extra benefits to become even stronger as you take Vidalia by storm! Race to level 80 before Wednesday, February 15th to secure your place as one of the first reborn Vidalians!

Other events include (and can be found here):

Valentine Quest (event forum thread)
Valentine's Day Card Exchange – Players level 30+ can receive a random Valentine's Day Card from the Starglade Quartermaster. Valentine Prize Packs are given to those who receive special cards of a specific type.
Rose of a Holiday – Players level 40+ can receive rose seeds from the Starglade Quartermaster. Plant and collect the roses to collect the seeds to receive something special and additional experience.
Valentine's Free Lunch – Stayed logged in for 5+ hours and receive a special Mystic Pack.
Crystal Saga Valentine's Day Blowout! – Ends on February 14th at midnight so hurry up to get you +20% Crystal bonus if you recharge your account.

More events can be found on the facebook page and on the forums. Also, there will be a server merge for servers 4, 5, and 7.

As always, we have a bunch of new activities, promotions and content updates in the works. Stay tuned to our forums, Facebook page and Twitter feed for more info! Visit http://cs.r2games.com for more info!
Next Article
Perfect World Entertainment and Cryptic Studios were at PAX Prime, showing off Neverwinter to players and editors alike.
by MissyS
The Dark Knight returns with an in-depth look at the new Batman Champion Profile video for Infinite Crisis!
by MissyS
This past weekend, producer/director Naoki Yoshida hosted the 20th installment in the 'Letter from the Producer LIVE' series.
by MissyS