Zombies Monsters Robots Heads "Back to the Void"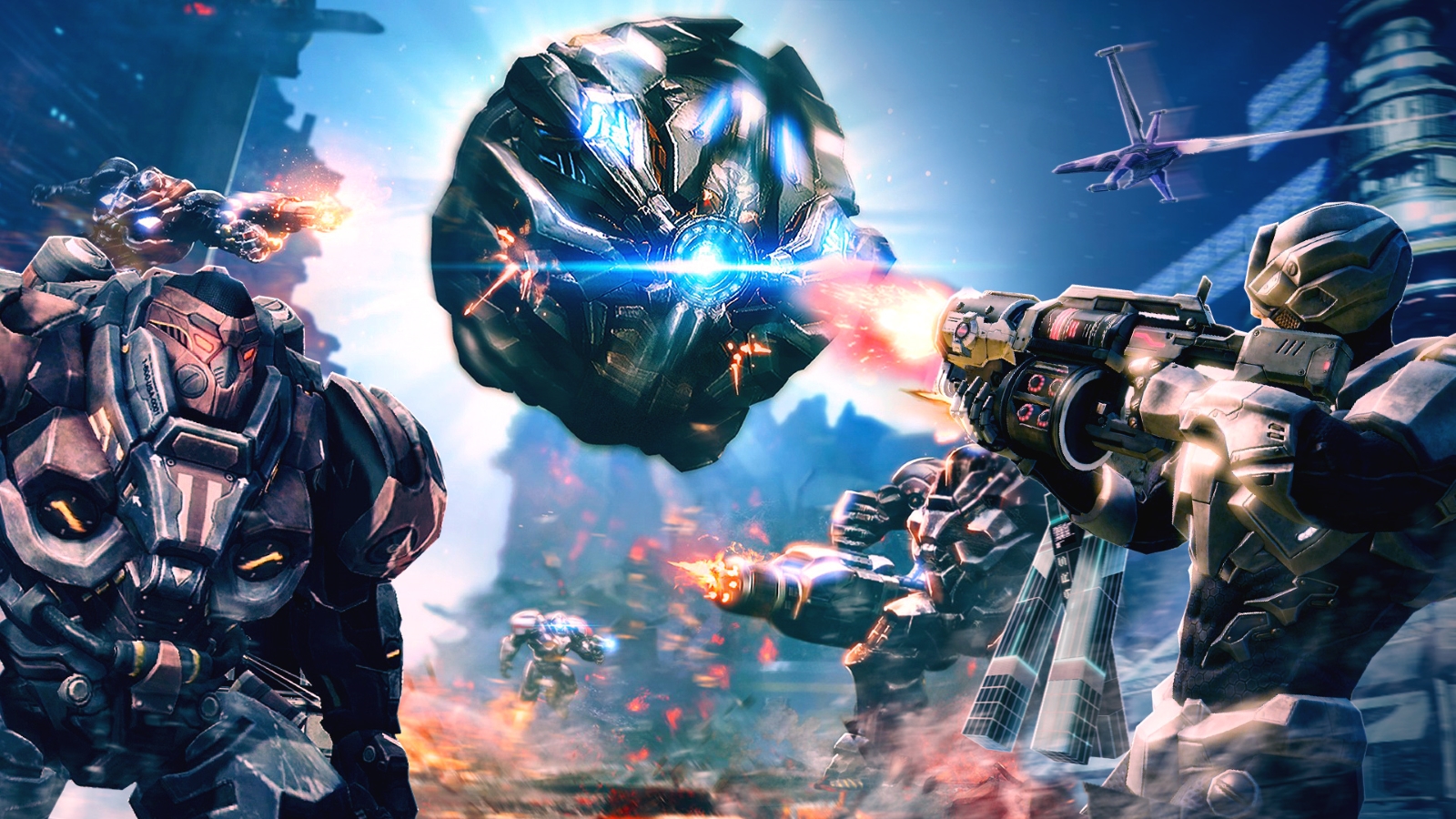 En Masse Entertainment, a player-driven publisher focused on delivering great games and exceptional service, today announced the launch of "Back to the Void," an update for its free-to-play, third-person shooter, Zombies Monsters Robots (ZMR). Today's brand new update brings fans back into the trackless void of enemy space, first introduced in last year's "Into the Void" update. "Back to the Void" adds two new Story mode campaigns, brand new weapons, and three maps, including Moonbase Alpha and Moonbase Omega (space-themed PvE maps), and Redemption (a PvP map set in a shanty-town).
Launching today, ZMR's update "Back to the Void" unveils two new enticing Story mode campaigns. Only the bravest will be able to infiltrate the Dominion's ruined moonbase in the Alpha and Omega campaign—and thwart their efforts to salvage and relocate their computer core. Those who succeed earn a chance to win an Alpha-Omega Reward Pack, containing such precious prizes as the Wildfire grenade launcher, a new Crossfire drone, or various costume packs. If that's not challenging enough, players can also try their hand at the Moonshot campaign, battling Dominion troops to help NASA send engineers to fix the lunar threshold. Players who successfully complete this campaign will earn a randomly chosen item that could include the brand new MARS drone, a movement-boosting Lightning weapon, or the devastating Brute Cannon.
With all of the brand-new over-the-top challenges offered in "Back to the Void", players can also equip themselves with an extensive amount of new weapons to help them on their missions. Gear up with the deadly Assault Bayonetta, lay down withering fire with the Brute Cannon, or blast enemies to shreds with the Wildfire Grenade Launcher.
Perfect World Entertainment announced that Elemental Kingdoms is available to download on mobile devices. Elemental Kingdoms is the ultimate s...
by MissyS
The Saga: Iria is unfolding in Nexon's whimsical 3D MMORPG, Mabinogi, and the first episode, Fate's Origin: The Demon, is already deliveri...
by MissyS
Path of Exile has been keeping the hype train chugging for its upcoming expansion, Forsaken Masters, set to launch on August 20. Today, we...
by MissyS