Crash Fever Announces a Double Crossover with Two Popular Anime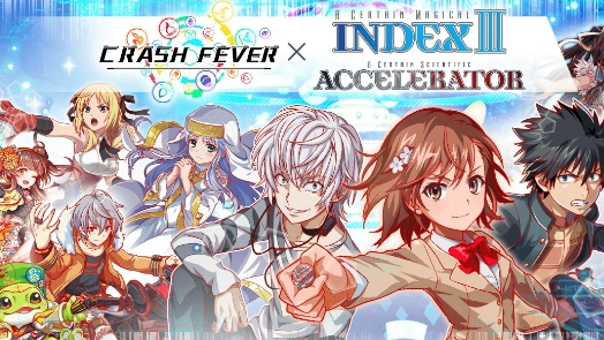 Wonder Planet's Crash Fever revealed they are doing an ambitious Double Crossover, starting tomorrow. On September 20th, the popular anime series A Certain Magical Index III and A Certain Scientific Accelerator will be joining Crash Fever. There will be plenty of login presents and bonuses for players to pick up, including a limited-edition unit. Logging in daily will also give valuable bonus gifts. Limited-Edition Hatchers are also going to be available from both anime/manga.
Units include: Misaka Mikoto, Index, Kanzaki Kaori, and Shirai Kuroko. Earn medals from each of the three Hatchers, then exchange the medals for exclusive units. Special Crossover Quests will also be playable, offering limited-edition characters. During this event, there will also be a "Lock Quest", where you have the chance to pick up exclusive tickets and precious materials.
Masthead Studios has released new information regarding the modules in Guns and Robots, including new concept art.
by MissyS
Developer and Publisher Gaijin Entertainment announced that their hit franchise and military MMO game War Thunder will be a PlayStation 4 laun...
by MissyS
Fans have been asking to see more early gameplay of WH40K: EC and the team at Behaviour is ready to respond with their first official live dem...
by Mikedot