Mytheon begins open beta on April 28th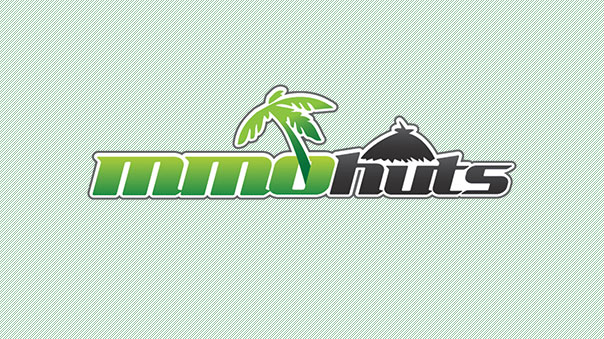 Mytheon, a new online multiplayer action RPG from True Games (Warrior Epic), will be entering its open beta phase on April 28th. Set in the world of ancient myths, players will choose to play Stonecasters, in exciting solo and co-op PvP missions.
All players who sign up during open beta will be able to play. Mytheon will be giving players cash shop coins for free during the open beta so players can enjoy a little of the cash shop without spending any money.
True Games has also said that during May, a special "Champions of Mytheon" package will be offered for the first 2,000 players, giving players a lifetime discount on currency as well as exclusive offers and items (including real life swag like t-shirts), as well as special content previews and early access to the live game.
The Original Press Release:
MYTHEON'S OPEN BETA TO START APRIL 28TH

Two Thousand Lucky Players Will Have Access to The "Champions of Mytheon" Package That Includes Sneak Peeks At New Content, Exclusive And Premium Items And Much More

AUSTIN, TEXAS – (April 20, 2010) – True Games Interactive, an international multi-player online game developer and publisher, along with award-winning developer, Petroglyph, today announced that its highly-anticipated online, multiplayer Action/RPG with strategic game play, Mytheon, which is now in closed beta, will begin its open beta Wednesday, April 28th. During this time, anyone who registers to play at www.MytheonGame.com will be able to immediately play Mytheon. In addition, the companies have also revealed that they will offer a "Champions of Mytheon" premium package for a limited time that will offer players lifetime access to discount currency, premium offerings, exclusive, one-time only items, and sneak previews of new content before release. "Champions of Mytheon" players will also have access to an Early Play period before the official launch. The "Champions of Mytheon" package will be available for purchase in early May.

"This is an exciting time for all of us and for Mytheon as we prepare to open the flood gates and let everyone experience mythology come to life in an action setting," said Peter Cesario, director of new business and product development at True Games Interactive. "We have already witnessed the development of a thriving community and we are proud to offer them the Champions of Mytheon package which allows them to get an ever-important head start on play, exclusive goodies, and access to never before seen content that will truly make them feel like the gods."

The open beta is scheduled to begin on Wednesday, April 28th. Players will be able to enjoy the most recent content and most polished version of the game without restrictions. In addition, the cash shop items will be available for the first time during open beta for players to sample and enjoy. At various times during the open beta, players will receive "Mytheon Coins" and be able to spend them as they
wish in the cash shop, on items such as armor and weapons, power stones, potions, and much more.

The "Champions of Mytheon" package" will go on sale in early May and will offer players a chance to secure their exclusive place in the Mytheon community. The package is limited to the first 2,000 lucky players and will contain items such as coins, vitality elixirs, stone bundles, limited-edition Mytheon shirts and autographed posters, early access to new content before it officially releases, the opportunity to display the player's real name in the Mytheon game credits under "Champions of Mytheon", and much more.

Mytheon is an online, multiplayer Action/RPG with strategic game play where players experience classic mythology come to life and challenge legendary gods to define their own fate. Players, or "Stonecasters," are powerful humans imbued with the ability to cast spells, summon minions, and erect structures that aid them in battle. An assortment of classes are available that approach combat differently and offer a
range of unique, cinematic abilities.

For additional details on Mytheon and to register for the closed beta test now, and participate in the open beta test beginning April 28th,
visit: http://www.MytheonGame.com .
To follow all the latest news, please visit
http://www.facebook.com/mytheon, http://twitter.com/mytheongame and
http://www.youtube.com/mytheongame
Next Article
upjers, the developer and publisher of renowned browser games has unleashed the pugnacious monsters of Battle of Beasts. Now all players can p...
by Mikedot
From the creators of MechWarrior Online comes Transverse, a galactic flight-based MMORPG set in a persistent, distant sector of the galaxy.
by MissyS
Starting today, players can Go Berserk with new berserker class skills for tanking, a new PvP battleground, new dungeons and more.
by MissyS