Combat Arms Celebrates Second Anniversary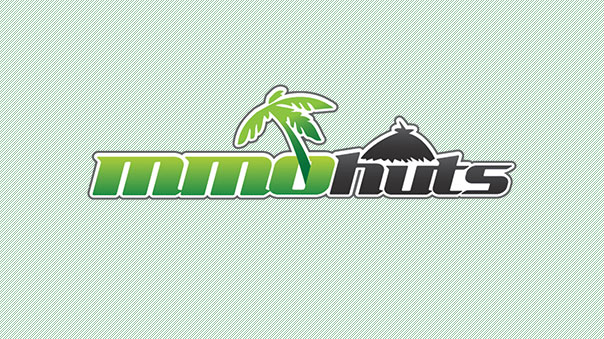 Combat Arms is nearing the second year anniversary of its North American launch. Published by Nexon, Combat Arms is a popular modern era MMOFPS that now  boasts over 4 million registered users. The constant content updates Combat Arms receives helps explain its continued success. This year alone Nexon has added 10 new maps, 6 new game modes, and over 100 new weapons to the game.
To celebrate its second year anniversary, Nexon will be giving away permanent items to players who login during July 9 through July 11. They'll also be a 2x experience event this weekend so be sure to log in and see what has changed over the past year.
The full release below also lists some interesting statistics about the game including the total number of kills racked up by players (8.6 billion.) Combat Arms claims to be the 'leader' of MMOFPS games, but we don't have the figures to challenge this claim. We'll have to wait for games like Alliance of Valiant Arms and Cross Fire to release their own statistics.
Nexon also publishes several other free to play games including MapleStory, Dungeon Fighter Online, Mabinogi, and the upcoming Vindicitus and Dragon Nest.
Full Release:
Body Count Rising

Combat Arms eclipses 4 million registered users in time for its second anniversary, offers exclusive items to celebrate

Competition won't be a problem for Combat Arms, which can celebrate its second anniversary this month with another major milestone. Nexon America announced its popular multiplayer online first-person shooter has more than four million registered users, and those Soldiers of Fortune are unloading their clips at an alarming rate.

To celebrate the birthday, Combat Arms is giving away exclusive permanent items for soldiers who log in during the celebratory period, which runs Friday July 9 to Sunday July 11.

Nexon also uncovered some incredible data from the ongoing virtual war zones.

· More than 8.6 billion soldiers killed in action.

· More than 1.7 billion of those casualties were caused by headshots

· More than 99 million Nutshots have been inflicted since it was added to the title in April 2009

· More than 1.7 billion terrorists have been eliminated on the Desert Thunder map of Fireteam mode

· More than 55 million flags have been captured

· More than 350,000 clans have been created

· More than 336 million Gear Points earned in-game on a daily basis

· More than 8.8 billion EXP earned in-game on a daily basis

Combat Arms remains a leader in multiplayer online FPS action with a steady diet of content updates. In the past year, soldiers have hoofed across 10 new maps, played six new game modes, faced six new characters, fired more than 100 new weapons and used over 20 new pieces of gear. The game has also added major upgrades to the Clan functionality, a new user interface, frequent updates to maintain game balance as well as the new Rec Rules server and the option to purchase permanent weapons.

To commemorate the many milestones, Nexon America is not only giving away free gear over the anniversary weekend but also offering a 2X Bonus EXP/GP Weekend, as well as many Facebook Trivia Contests and giveaways for players.

To take part in the giveaways and contests, players can always enlist at Facebook. To see more of the action on the battlefields, head to YouTube.
Next Article
Form ranks, draw steel and stand fast brothers! Today independent studio Full Control revealed that Space Hulk: Ascension Edition is now avail...
by Mikedot
Com2us is celebrating the first anniversary of its flagship title, Summoners War, with a major update and several in-game events.
by MissyS
tinyBuild Games today announced the next step in its indie publishing push, with the appointment of Mike Rose as its new "in the know&quo...
by Mikedot