Dragon Nest begins closed beta May 17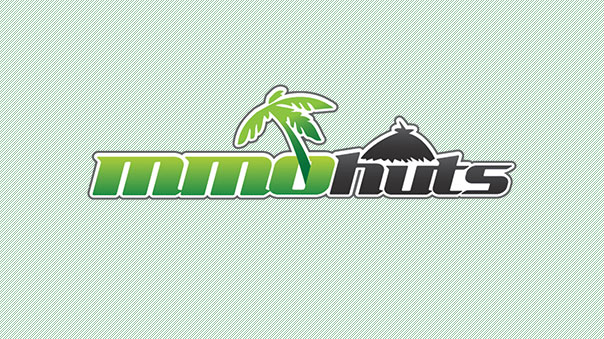 Nexon has announced that Dragon Nest will begin its closed beta testing on May 17. Players who log in with their Nexon ID can now submit applications for closed beta.
Closed beta will feature the four starting classes – Archer, Cleric, Sorceress, Warrior – and have a level cap of 16. The game's system requirements are a PC running Windows 2000 or later on a Pentium III 1.6 GHz (or equivalent). Dragon Nest will launch later this summer.
Nexon also publishes MapleStory, Mabinogi, and Dungeon Fighter Online.
Dragon Nest  Gameplay Screenshot

Source:
Nexon America is now accepting applications for a closed beta test of Dragon Nest, the highly anticipated online Action RPG developed by Eyedentity Games. The application for the closed beta test (CBT) is now available for a limited time, and the CBT is scheduled to begin on Tuesday, May 17. Players interested in participating in the CBT should visit the official Dragon Nest website (http://www.dragonnest.com) and log in with their Nexon passport, or create a new one, and submit an application.

"After a great deal of preparation, we are thrilled to offer a sneak peek of Dragon Nest to North American audiences," said Davy Garaix, Nexon's Dragon Nest producer. "Although the closed beta test will be relatively short in duration compared to later beta testing phases, it will provide us invaluable data that we can use to improve the game and ensure it runs smoothly on a wide variety of PCs."

Launching this summer for the PC in the United States, Canada, Australia and New Zealand, Dragon Nest combines fast-paced action with an engaging story and distinct art style, and will be free to play. Dragon Nest follows the story of a band of adventurers as they battle the corrupt dragons and their followers in order to save Verathea, the once pure and beautiful world created by the goddess Althea.

In the CBT, participants will get to play as any of the game's four starting character classes (Archer,  Cleric, Sorceress and Warrior), and will get to experience a portion of the game's content up to level 16. CBT participants will be chosen exclusively by Nexon based on a variety of factors. As the CBT is an integral test phase in the game's development, Nexon is looking for a wide variety of players in order to test the game on as many hardware and operating system configurations as possible.

Considering the game's gorgeous visuals, the system requirements for Dragon Nest are fairly modest. The minimum system specs are: a PC running Windows 2000 or later on a Pentium III 1.6 GHz (or equivalent). Recommended system specs are: a PC running Windows XP or later on a Dual Core 2.0 or higher.

For the latest news and information on Dragon Nest, visit http://www.dragonnest.com.
Next Article
Open beta has begun for Forge of Empire's English-language version.
by MissyS
Infinite Scuba: Showcase available @ PAX Prime 2015
by Mikedot
Legacy of Discord is celebrating 1,000 days of gameplay with their happiest event ever - the Happy Festival!
by Ragachak