StarCraft II World Championship Series America RO16 kicks off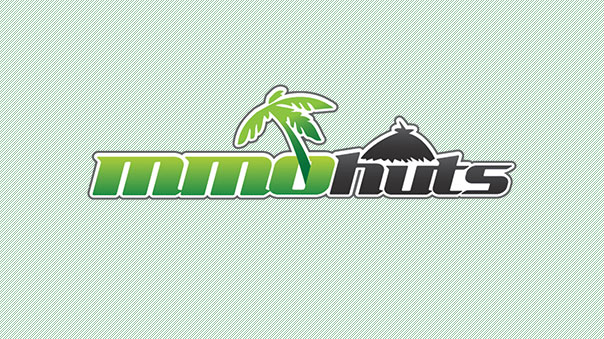 Newegg, the leading tech-focused e-retailer in North America, is partnering with ESL as the title sponsor for the upcoming StarCraft II World Championship Series (WCS) America Season Three round of sixteen (RO16) and beyond. Coming off two fantastic seasons, our new sponsor joins just in time for the most exciting time of year: the last few weeks of WCS leading into the all-important StarCraft II Global Finals at BlizzCon®! The pro-gamers in WCS America Season Three feature some of the most elite players of Blizzard Entertainment's award-winning real-time strategy game, StarCraft II, and all are competing fiercely for the remaining spots at the Global Finals.
WCS America Season One saw the return of the incredible Ko "HyuN" Seok Hyun, and Season Two saw the rise of Yang "Pigbaby" Hee Soo (who beat out favorites such as Choi "Bomber" Ji Sung and HyuN for the title). Season Three highlights exactly what WCS is all about: passion. This year America boasts five of the top ten ranked players in WCS, with Pigbaby hovering just below the cutoff to reach the WCS Global Finals. Of course, all of this could change in the remaining few weeks of competition.
Spectacular matchups, such as the famed WCS "Group of Death" (Group B), feature HyuN, Pigbaby, Yun "TaeJa" Young Seo and Lee "Jaedong" Jae Dong, who together form a group of the top-ranking players worldwide. In fact, all have been champions of major StarCraft II tournaments this year. Don't miss out on these exciting matchups!
"We're very excited to work with ESL and are proud to be the title sponsor for WCS America," said Soren Mills, Chief Marketing Officer of Newegg North America. "The world of E-Sports is here to stay, and many of our customers are avid fans and participants, making this sponsorship a great way for us to further demonstrate our commitment to gamers around the world."
With Newegg hosting competitions and giveaways throughout the remainder of the season, WCS America is shaping up to be exciting for more reasons than just the incredible, upcoming StarCraft II action. Stay tuned for more information on how to get your hands on some of the best gaming gear around.
"We are extremely excited to have Newegg on board as the title sponsor of WCS America. As an industry leader in online retailing, Newegg is a perfect partner to engage our viewers and fans in what is sure to be an epic conclusion to incredible season of StarCraft II," said Han Park, President at ESL America.
For more info, visit http://www.eslgaming.com/
OGPlanet is proud to announce that Dizzel's Early Access will be available to all players across North America and Europe today at 4:00 P...
by Mikedot
Crowfall reaches $2 million in funding
by Mikedot