Collection of Christmas Events for WarpPortal Players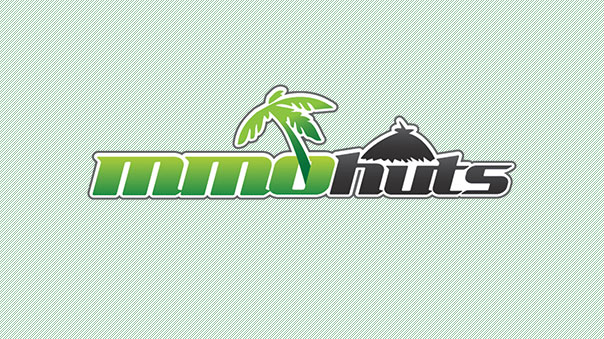 Requiem: Memento Mori Wingriders Screenshot
Gravity Interactive has announced a host of events for gamers through WarpPortal. These five events will keep all players in the holiday spirit!
ROSE Online: December 13th, 2012 – January 3rd, 2013
"Merry Christmas Roserians!"
Christmas is right around the corner, we have a number of Gifts that offer through the item Mall for all Roserians to enjoy, and even a new addition to your ROSE experience! Roserians who complete all of Santa's tasks are gain access to a special offer from Santa. Trade him enough Snow Crystals and Elifedora to receive a Santa Cart or new Back Items!
View more: http://www.playroseonline.com/news/eventsdetail.aspx?id=1279&page=
Requiem: Memento Mori: December 12th, 2012 – January 15th, 2013
"Devilish December Bonuses!"
Stolen goods from the Big Red guy are all over the place! Monsters and minions all over the world have hoarded boxes of gifts that were once made to bring joy to all Temperions. Cities all across the world have reported special trees with magical properties. Each tree giving buffs to everyone around them! We can only hope that they give you the strength to find all your gifts!
View more: http://www.playrequiem.com/events/974
Ragnarok Online: December 18th, 2012 – January 15th, 2013
"Helping Santa Deliver Christmas on Time!"
It's almost Christmas but there seems to be a problem. When Santa was preparing his sleigh and about to pack it with gifts he noticed his Gift Bag was missing! Help Santa find the culprit and make a new Gift Bag. Without you Christmas will be cancelled! The Frantic Girl in Lutie is willing to discuss the matter further. She can guide you to Santa and begin your quest to save Christmas!
View more: http://www.playragnarok.com/news/eventdetail.aspx?id=233&p=1
Maestia: Rise of Keledus: December 12th, 2012 – January 13th, 2013
"Mae-rry Christmas!"
Christmas is coming! This is the first Christmas we spend together in Maestia. We have been waiting for him for all year long, and he's finally here! Come to Superion to meet Santa Claus for exciting gifts. During this holiday season, we have also a special gift for you!
View more: http://www.playmaestia.com/news/article/106
Dragon Saga: December 18th, 2012 – January 8th, 2013
"Operation: Rescue Santa, Wishing you a very Merry Christmas from Dragon Saga!!"
Rudolph visits Port of Winds with an urgent request! With only few days left before Christmas, Santa has gone missing. There are rumors that the Snow Queen is keeping St. Nick hostage in her palace.
All heroes of Dragon Saga are called upon to save the holidays by rescuing Santa!
View more: http://playdragonsaga.com/news/eventsdetail.aspx?id=301
Next Article
Halloween is on the way, and Nexon Mobile is ready to celebrate in their titles DomiNations, HIT, and Titanfall: Assault!
by Ragachak
With the new update released today, colonists can now build crafting stations in their colonies for to create weapons and armor.
by MissyS