Closed Beta Date Announced For District 187: Sin Streets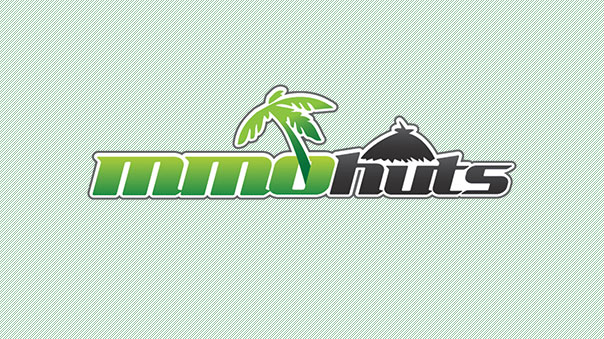 Netmarble (CJ Games Global) has announced that District 187: Sin Streets will begin closed beta on September 18.
Beta sign ups are available at the game's website, district187.com, and invites will start being sent out on September 11.
District 187 begins with the collapse of the world's economy, featuring SWAT versus gangs urban warfare with PvP-focused gameplay. Players can battle for control of areas in the city for prestige and rewards in a story-driven world. The game will feature gun modifications, clan support, six game modes, and almost 20 maps at its launch.
Netmarble also publishes Uncharted Waters Online.
District 187 Teaser Video
http://youtu.be/cD090frRN7I
Source:
CJ GAMES GLOBAL ANNOUNCES CLOSED BETA DATE FOR ANTICIPATED URBAN WARFARE FPS, DISTRICT 187: SIN STREETS

El Segundo, Calif. and Gamescom (Cologne, Germany)– August 14, 2012 – CJ Games Global (www.netmarble.com), today announces that the closed beta date for its new free to play first person shooter (FPS) District 187: Sin Streets is set for Tuesday, September 18, 2012. Players can begin signing up now at www.District187.com. Beginning on Tuesday, September 11, 2012 beta keys will be sent out to randomly selected players that have signed up on the site.

District 187 is set at the end of the 21st century, after the collapse of the world economy. Sin Streets features cut -throat, urbanized warfare in player vs. player (PvP) focused game play, matching vigilante SWAT members against ruthless gang members.

DISTRICT 187: SIN STREETS CORE FEATURES:

• TEAM UP AND FIGHT FOR DOMINATION!

In District 187 players band together with friends and fight to control areas in the city. Not only does controlling an area make a name for their clan, but they also gain great rewards from weapons and modifications to in-game gold and even cash currency!

• EXPERIENCE STORY DRIVEN GAMEPLAY

District 187's S.W.A.T. versus Gangster gameplay is a deeper gaming experience. The setting infuses every aspect of the game's design with exciting experiences, from the intense combat of its Bank Heist Mode to the fun and clever weapon designs.

• LIMITLESS FREE TO PLAY

District 187: Sin Streets is completely free to download and free to play. No credit card required, no content limits, no "free trial" tricks.

• ALL IN AT LAUNCH

District 187: Sin Streets is set to be the most full featured shooter on the market when it launches! Featured systems will include: gun modificatons, clan support, more than six game modes with nearly 20 sprawling maps, plus much more!

"We are eager get gamers in and playing District 187: Sin Streets," said Jon-Enée Merriex, Producer at CJ Games Global. "This game is a really unique shooter packed with features that we are confident players will enjoy. It offers intense, one-of-a-kind game play that will engage any type of gamer."

District 187: Sin Streets will be the latest title released by CJ Games Global, adding to the publisher's suite of premiere games which include its seafaring MMORPG, Uncharted Waters Online and upcoming titles Monarch and Hounds.

The Future of District 187:

Limited closed beta keys will be available at www.District187.com, based on the testing needs for the game. For more details about District 187: Sin Streets and to apply for entrance into closed beta players can visit the website.

Join The Fight:

Facebook: 'Like' and Comment at District 187

Forums: Interact with the community http://forum.netmarble.com/
Next Article
Forge is an unusual beast. When you have a game that steals gameplay elements from both the FPS and the MMORPG, MOBA is the result.
by Hhean
Thanks to the Cross-server Battle, players in Hero Commander can now battle for a long time in Ruins or test their might against other warrior...
by Mikedot
Joymax revealed a detailed guide of the battle, power, and glory behind the legendary "Excalibur" in the recently released MMORPG, ...
by MissyS