Champions Online releases On Alert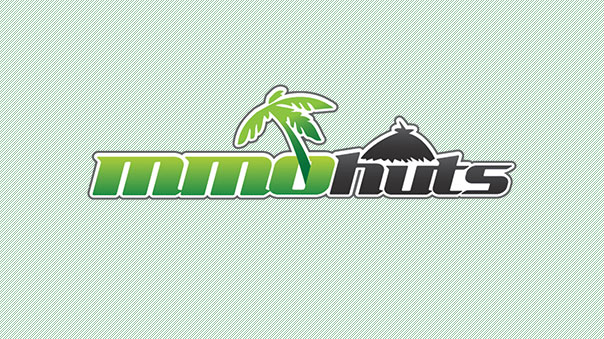 Cryptic Studios and Perfect World Entertainment have released the new On Alert update for Champions Online.
On Alert updates several core systems of the game, and introduces new systems as well. To start with, Statistics, Roles, and Super Stats are designed to harmonize and balance better. The entire game has been re-itemized, improving rewards from levels 1-40 to offer more meaningful progression rewards. Each Champion can now partake in Specializations, available at level 10, which offer further customization options for each hero.
A new Alerts system calls on players to respond to villainous situations, meeting old and new foes including the player's Nemesis. A Recognition system grants players reputation with various factions that can be used to purchase special costume pieces, travel powers, new gear, and more. The Questionite, a time-based currency, is granted for completing missions and daily quests, which can then be spent in the Questionite Store or traded with others for Cryptic Points.  Finally, a Modifications and Fusion system allows players to modify their gear, or fuse together modifications, to enhance their gear the way they prefer.
Cryptic Studios also publishes Star Trek Online.
Champions: On Alert Trailer
Source:
Champions: On Alert updates many of the core systems of Champions Online, strengthening the foundation of the game. This update also introduces several new systems, including Questionite, Recognition, and the all new Alerts System.

Features

Systems Update – We've updated the way most Statistics, Roles, and Super Stats work to improve the way statistics work together and provide for better game balance in the future. Additionally, we've re-itemized the entire game, improving the rewards available from levels 1-40, providing not only increased power, but also more meaningful rewards from both world drops and quests.
Specializations – These new specializations allow for even greater customization for your Champions Online character – players can become even stronger than before! Unlocked at level 10, Specializations give you all you need to make an even more unique hero.
Alerts – Focused on classic super villain confrontations, the new Alerts system allows players to come face to face with an array of old and new super villains, stopping them cold in their tracks! You might catch them in the middle of a robbery, kidnapping, wreaking havoc, or taking advantage of an unlikely situation to bring them even more power! Keep an eye out for your Nemesis and some new teams of Villains as well!
Recognition – Champions will now be able to build up Recognition with various heroic factions in the Champions Universe and can use their newly found clout to purchase various rewards, including special costume pieces, travel powers, and powerful new gear.
Questionite – A new time-based currency, players will earn Questionite for completing missions in game, daily quests, and other activities. Players may then use their Questionite to purchase in-game items through the Questionite Store, or trade it to other players for Cryptic Points!
Modifications & Fusion – Our new Modifications and Fusion Systems further enhance the customizability of Champions Online. Through this new system, players will be able to modify their gear, customizing it with new modifications to provide more of the statistics they want, as well as fuse modifications together to create even more powerful mods.
Next Article
Zemi Interactive, Inc. has announced the beginning of the Open Beta Erebus2 Global. Open Beta will last until October 15th,.
by MissyS
New screenshots showcase the lovely backdrop in Aura Kingdom by Aeria Games.
by MissyS
Black Eye Games are happy to announce that development towards performance improvements in the latest update for Gloria Victis will allow comp...
by Mikedot