Camelot Unchained Helbound Class Concept Reveal Commentary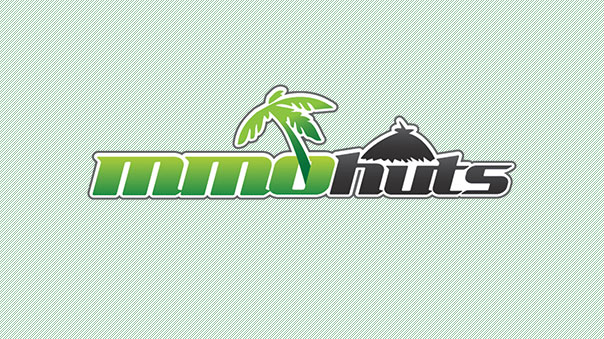 By Darren Henderson (DizzyPW), General Manager
If you're like me and chomping at the bit for some real "Meat N Potatoes" game concepts from CityState Entertainment's Camelot Unchained, Mark Jacobs has come through at last. With the certain intention of honoring National "Talk like a Pirate Day" the first class concept reveal focuses on the Viking faction, true innovators of the pirate world.
Despite their intimidating appearance, the Helbound is hinted in its lore as a healing class focusing on channeling the Greater Power of a demi-goddess named Hel to support their allies in battle. Or players can follow the darker runes to gain attunement with the veil, perhaps hinting that this class can double as a Veil Stalker archetype responsible for countering the subversion efforts of enemy Veil Walkers.
Choice seems to be a primary factor of the class with lasting consequences looming for players after each major decision. And beyond the two primary trees hinted at, players will have another unusual option to consider. Do you channel your soul into your weapon to increase its power over time? This sounds like a viable route for attaining boosted magical might but at the cost of losing it when forced to start over with a higher tier weapon. Or you could engrave the runes of Hel into your hands, boosting your might by directly channeling said power into your core.
One final point of awesome comes in the form of half-face masks and body mutilation players will suffer the further into Hel's grasp they travel. The masks themselves seem to even transform to reflect various magic players are utilizing, a nice touch for a PvP focused game looking to offer counterplay for enemies facing a Helbound.
Though the details remain Cryptic, feel free to check them out and come to your own conclusions on the official posting.
Right on time for the new Spring Season comes an update for Lineage II: Revolution, featuring a new World Boss as well as a fun Spring Event.
by Ragachak
Valkyrie Sky Easter Event "Dead Valkyries' Resurrection" announced. The event begins April 1 and players can receive rewards fo...
by Guest
A $25,000 dollar prize pool awaits the players of the November 2017 GWENT Open, going on this weekend.
by Ragachak