Business Tycoon Online Launches January 18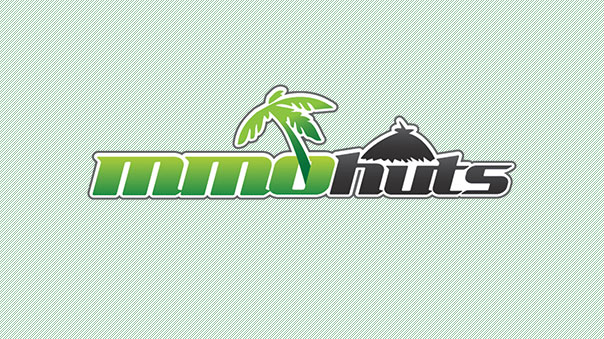 Business Tycoon Online is set to release on January 18. Odds are, most of you haven't heard much about the game, because I didn't either until the game's publisher told me about it. The game is actually enormously popular in Asia, as it has over 30 million players. Business Tycoon Online is one of many Chinese browser games making their way to the North American market. Business Tycoon Online is likely trying to capture the same success that Evony and Empire Craft had here in the West. The game actually looks unique, as it's really the only business simulation MMORPG out there.
Learn more about Business Tycoon Online below:
Business Tycoon Online, a business simulation browser game produced by a famous Chinese corporation Dovogame LLC, is sweeping the whole Asia with many agencies in mainland China, Hong Kong, Singapore and Malaysia. It reached one million concurrent online players in Asia, Ranking in the top list of browser games. And now, this great game has entered the US and Europe market.
Business Tycoon Online Official Website: http://bto.dovogame.com
Introduction
Without any downloading or installation, you can easily enjoy Business Tycoon Online with you internet web browser. Players in game will role-play as entrepreneurs, starting with a small store, experiencing all difficulties and challenges on their way, making great efforts to widen their business scope and raising their social class, and finally become the owners of transnational enterprises through their hard work.
No.1 business simulation game in the world, Millions of concurrent online players in competition
Business Tycoon Online has more than 30 million players in Asia, and their agencies covered several countries in this region. It is called as the world's No.1 business simulation MMO browser game. In order to become the best entrepreneur in game, players used to compete intensely with millions of rivals in the same platform for the most valuable land for building, the most potential staff and the best investor. If you want to experience the cruelest commercial battle, Business Tycoon Online will be your best choice.
A hot secretary attends all the way with 6 amazing features in game
Business Tycoon Online is well prepared for new gamers. When you enter the game, you can choose one of the ten beautiful secretaries as your personal assistant. The chosen secretary will attend all the way in game, handling all odd jobs for you.
What really attracts 30 million players is not the secretary, but the excellent content of Business Tycoon Online. It contains 6 wonderful game systems, such as the integration factory with manufacture, transport and sales, the Bell Lab which can produce super race cars, planes and yachts, the City Hall where you can be voted to wield the power of game master.
Several of game plays provide a remarkable gaming experience; enhancing Business Tycoon Online fully deserved the hottest browser game in Asia.
Next Article
Patch 4.35 for Final Fantasy XIV is officially live, and offers a brand new Deep Dungeon entitled "Heaven-on-High".
by Ragachak
Snail is also bringing an entirely new MMO Epic to players, a game that will take them out of Historical China, and place them in a rich world...
by MissyS