Marvel Heroes 2015: End of Anniversary Event Announced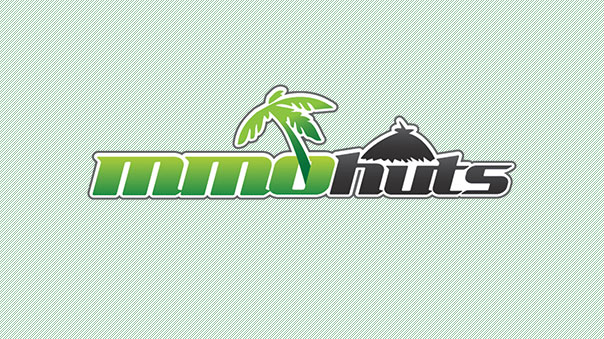 Gazillion Entertainment has just announced the launch of their Epic Twelve – End of Anniversary event for Marvel Heroes 2015.
Similar in concept to the crazy Big Ten event just two months ago, today's launch brings back fan favorite in-game specials alongside new features.
Here's the list of events that make up the Epic Twelve celebration this weekend:
Return of the Reaper – Every few hours, a different game mode will have increased loot, rotating between Terminals, Midtown, and X-Defense and Holo-Sim.
Legendary BOGO – BOGO for heroes and costumes are back along with a 15% bonus G sale.
Even More Cowbell – Log in on Saturday, 6/28 for a Cosmic Cow King Crate. Loot for the
Bovineheim and Confidential Bovine Sector will also be increased!
Devs with Benefits – Play with the devs, ask them questions & receive codes for mystery gifts.
Runes Reloaded – Drop rates for the rarest of runes have been increased as well as sale values.
World Cup Fever – Collect flags from the various World Cup countries for a special item.
Cosmic Chaos – Cosmic Doop spawn rate has been increased and will drop random a Cosmic Medallion and Cosmic Ring. Cosmic Penta Boosts also make a comeback in the store.
Summer BBQ – Collect summer BBQ drops including hot dogs and Omega Red Ketchup.
Alpha Omega – Earn more Omega Orbs as rewards for Shared Quests are tripled and are 10% easier to acquire. Log in each day to receive an extra Omega Orb.
Teamwork 101 – Team Insignias drop rates will be increased, Team-Up Heroes will deal increased damage and all Team-Up Heroes prices will be 20% off! Log in each day and receive an Epic S.H.I.E.L.D. Team-Up gear.
Accidents Happen – Server side rarity boost will have a few unexpected increases at random times through each day, lasting anywhere from 10 to 30 minutes.
Old School – Hero Tokens for any hero have a small chance of dropping across the game.
For more info, visit http://marvelheroes.com
Next Article
League of Legends has prepared a new champion: Fiora, the Grand Duelist.
by MissyS
Defenders of Time introduces a new level of cooperative, fast-paced tower defense gaming for the PC at E3 from June 10 – 12, 2014. This will...
by Mikedot
Wastelands Interactive is proud to announce that Worlds of Magic, a 4X turn-based strategy game that is a spiritual successor of legendary Mas...
by Mikedot