MicroVolts Releases a Steampunk Fantasy Update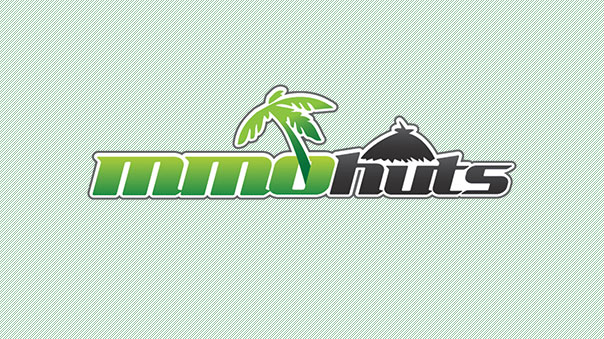 Rock Hippo Productions Ltd. announced today the launch of its latest update – Clockwork Wings – for their popular free-to-play cartoon-style third-person shooter, MicroVolts. Come see the elegance of steampunk, mesh with the mystical elements of nature, creating powerful forces to be reckoned with.
You can now grace the skies and take flight with "Aviator" Naomi and "Wingman" Naomi. Show your opponents the begrimed, mechanical power of "Black 12-Gauge" C.H.I.P., "Red 12-Gauge" C.H.I.P., "Valor" C.H.I.P. and "Juro" C.H.I.P.. While tampering with all of the gizmos and gadgets, our steam powered toys have made the game mode "Capture the Battery" available to be played on the map "Toy Garden!"
Finding the right balance of technology and nature is important. Meet the magical and graceful powers of the earth with these flowery ladies; "Plant Nymph" Pandora and "Water Nymph" Pandora and help "Night Dryad" Pandora and "Forest Dryad" Pandora with the vengeful nature of the woods.
Use the plethora of new steam-powered weapons and take your skills to the next level. Exterminate the competition with the Havoc rifles, Proton snipers, and Plasma grenade launcher. Defend your allies using the Saw melees. Use the elegance and grace of Leaf Blade melees and Corylus Flower Gatling guns.
With all the newly added steam powered technology, the Capsule Machine is now upgraded to show stats! As well, to take advantage of these new upgrades, you can now purchase Rock Tokens directly in game!
Next Article
Just days before Season 8 was released I was invited to ask the Star Trek Online Executive Producer Daniel Stahl anything I wanted. But after ...
by DizzyPW
Neverwinter: Rise of Tiamat will be launching on Xbox One in June.
by MissyS