Business Tycoon Online launches closed beta on Jan. 5th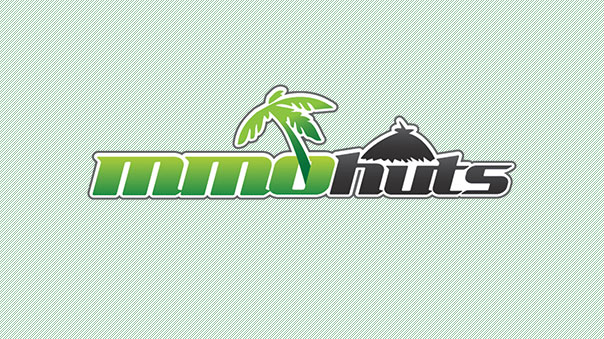 Business Tycoon Online, a browser based business simulation MMO, is set to launch it's closed beta on January 5, 2009. The game is enormously popular in China and will be opening its English servers soon. From the looks of it – the game is actually quite unique. It's the only business themed browser MMO I've ever heard of. Frankly, I'm a bit tired of all the strategy themed browser games coming out of China – so Business Tycoon Online is definitely a welcomed change from the norm.
The Original Press Release:
A business hurricane is coming to the MMO game industry! Business Tycoon Online, a business simulation game from Asia, is going to launch close beta test, inviting more than 2000 senior players to join the game!

Business Tycoon Online is one of the most favorable web games all over the world. It reached 1 million concurrent online players in Asia and became famous amount all the MMO web games. Players in game will role-play an entrepreneur, starting with a small shop, experiencing all difficulties and challenges on their way, making great effort to widen their business scope and raising their social class, and finally become the owners of transnational enterprises through their hard work.

Let's take a look at the six wonderful features in Business Tycoon Online.

1. Shop-factory integration provides more business experience

There are 4 industries in the game: Entertainment, Catering, Retailing and Services and only one can be chosen by each player. Players can open their shops while building up factories to produce what they need for business.

2. The 6 classes of staffs shows the players power

Staffs are the most important partner for strengthening player power. Staffs will be divided into 6 classes and represented by 6 colors. The Most capable staffs is represented in Orange, and then red, purple, blue, green, and white. Those capable staffs will be the reinforcement for sales profit, negotiation and competition. Hiring a super talent is a dream of 600 thousand players.

3. A smart secretary helps you improve working efficiency

The Smart secretaries can handle all kinds of business fluently, greatly improving your working efficiency. What's more? All these secretaries are good looking girls, and you can enjoy you're the life as a boss.

4. The City Hall provides special right to honorable players

Players can be voted to join the City Hall, in which all members can have part of GM's power, even close down other players' shops or guilds. Very cool! However, City Hall members can be impeached if they are not capable.

5. Various Synthesis System produces expensive personal items

As a successful celebrity, cars, helicopters, honor medals, suits of famous brand become necessary. Come to the Bell Lab and make your own items to show off your identity.

6. BTO Arena, a combat place you should never miss

Eloquence combat is the most intense competition in the market. Form a group with your staffs and join the debate contest in BTO Arena. Defeat your rivals and win the reward with many valuable items.

Are you ready to accept the challenge in Business Tycoon Online? Come and enjoy the real and exciting game NOW.
Next Article
The dead rise with the Ghoul Purge Bounties in Warframe, which are coming to PS4 and Xbox One.
by Ragachak
A stress test is a Quality Assurance process that attempts to put a server through as much, intense overcrowding as possible.
by Ragachak