Project Blackout introduces new map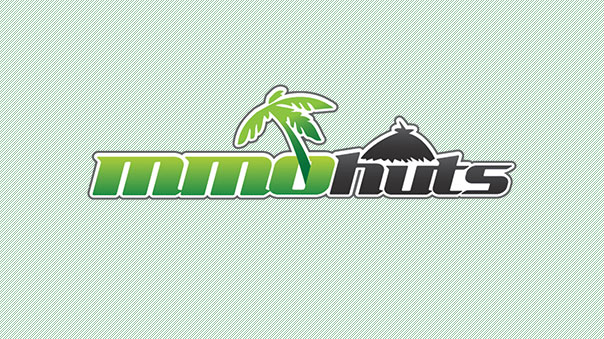 Players of Project Blackout can now play on a new map: Machu Picchu.
Machu Picchu, designed after the Incan ruins of the real world, is created specifically for deathmatch modes. Featuring slopes and walls that offer plenty of tactical choices, players can fight for the hidden missiles being developed in the ruins by Aegis Inc.
To celebrate the new map, players will get a bonus 30% to experience until Wednesday, February 8, 8 pm Eastern (5pm Pacific).
Project Blackout is published by SG Interactive, which also publishes Trickster Online and Grand Chase.
Machu Picchu

Project Blackout Gameplay Screenshot

Source:
Project Blackout Rolls Out New Deathmatch Map: Machu Picchu

Irvine, Calif. – Jan. 25, 2012 -Project Blackout, the fast-paced massively multiplayer online first-person shooter from SG Interactive, is going old school with the launch of "Machu Picchu," a brand new map for deathmatch modes. The maze-like map based on the actual Incan ruins forces players to fight for the tactically advantageous high ground. To celebrate the launch of "Machu Picchu," Project Blackoutplayers will receive an extra 30 percent EXP points until Wednesday, Feb. 8, at 8 p.m. ET / 5 p.m. PT.

In the game, the mercenary corporation Aegis Inc. is developing a new missile in the Machu Picchu ruins of the Peruvian highlands. Reconnaissance from rival mercenary faction, The Corps, tries to intervene in order to stop the missile production. Gamers can choose to take arms for Aegis Inc. or The Corps in a bloody deathmatch over the weapons of mass destruction.

Project Blackout is a free-to-play online FPS that pits players against players in a wide variety of game modes, with fast-paced action, precision shooting, and twitch response times. The dazzling 3D graphics, stereo sound, and camera effects add to the realistic gaming experience.

To join the epic battle between Aegis Inc. and The Corps, register to play for free athttp://www.projectblackout.net. For the latest updates on Project Blackout, fans also can "Like" the game on Facebook at http://www.facebook.com/ProjectBlackout.
Next Article
WildStar's Protostar Gala Winterfest Extravaganza will take place this year from December 16, 2015 to January 1, 2016.
by MissyS
Ahead of E3, Square Enix is excited to announce the Prophet as the latest character to be joining the Human roster in Nosgoth, from today.
by Mikedot
Lat Ware and the team of Crooked Tree are making their post-launch debut of Throw Trucks for the masses to check out at this year's PAX E...
by DizzyPW