Bright Shadow opens to US players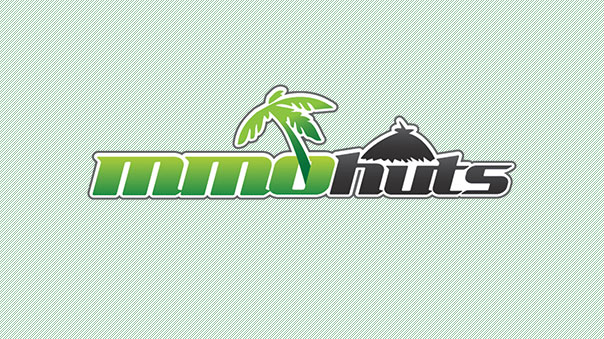 Bright Shadow, which launched its Curse of Hera expansion last week, has officially made itself open for players in the United States through the beanfun! portal.
New US players will receive a special beginner's pack that includes 3 Phoenix Feathers, one quick recovery, 20 Tetris Rain, two 2x Experience books that last 3 hours each, and a Magic Kitten pet. The pack is worth about $20, and helps US players start catching up to their European mates.
Curse of Hera, the new expansion, also offers eight new classes, 30 new areas, and over 400 new enemies and cards to collect.
Gamania also publishes Lucent Heart.
Bright Shadow Gameplay Screenshot

Source:
GAMANIA OPENS BRIGHT SHADOW TO U.S. BEANFUN! PLAYERS




Offers Free, Exclusive "Beginners Pack", Valued at Over $20 USD




IRVINE, Calif. – January 6, 2012 – Gamania Digital Entertainment announces Bright Shadow is now open to anyone using a U.S. Beanfun! account. Since a successful European re-launch back in July, Bright Shadow was only available to E.U. Beanfun! players. Now, just in time for the Curse of Hera Expansion, U.S. players can join in on the fun and receive a special bonus-package invitation.

Bright Shadow is an anime-inspired card collecting MMORPG where players can choose from over 20 classes to explore a lush world that's filled with exciting dungeons and more than 500 collectible monsters. Providing countless hours of free-to-play entertainment, players can use monster cards in battle, learn special skills and transformations, or just collect and trade with friends.

Players both new and old will be greeted with a slew of fresh content, as the Curse of Hera Expansion just launched on January 5th. The update brings 30 new areas and dungeons, eight new classes, over 40 new bosses, and over 400 new enemies and monster cards to collect.

Trailer: http://www.youtube.com/watch?v=kXlIxW_hsL4

Because E.U. Beanfun! players had a head start, everyone who joins Bright Shadow using a U.S. Beanfun! account will receive an exclusive "Beginners Pack". Valued at about $20 USD, it includes the following items:

Phoenix Feather x 3 (respawn on location)
Quick Recovery x 1 (30% HP recovery speed increase)
Tetris Rain x 20 (rains Tetris)
2x EXP Book – 3 hours x2
Pet – Magic Kitten x 1

Card collecting and MMORPG fans alike can get their fix by signing up at the Bright Shadow homepage: http://www.brightshadowonline.com/ and join the community on Facebook at: http://www.facebook.com/BrightShadowOfficial.
Next Article
After the global success of the first episode of Soul Seeker, Clegames is proud to release mobile game Soul Seeker: The 6th Knights.
by Ragachak
Zynga revealed today that their title Words with Friends has begun a month-long initiative to support Breast Cancer Awareness Month.
by Ragachak
Day two may as well have been called "Pax: The Hotel Adventures" because we spent basically our entire day in secret meetings in hotels.
by Ragachak