Repulse begins closed beta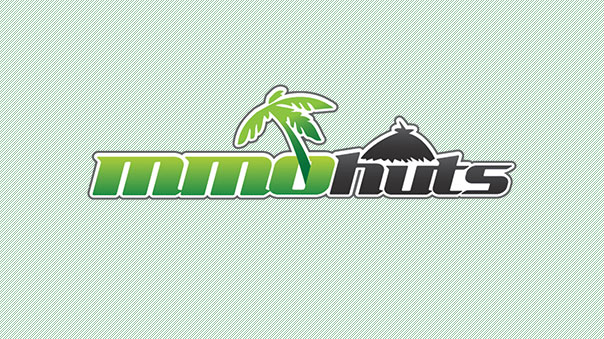 Aeria Games has announced the start of closed beta testing for Repulse.
Repulse's closed beta will feature nine unique game modes (including Capture the Flag and Death Match), three classes that can be swapped as needed in battle, and more. Aeria Games will also be hosting a series of contests for participants, including daily in-game events, rewards for the player with the most kills, and several Facebook and forum events that include polls, giveaways, and contests. Closed beta participants will also receive a Gold Plated Hammer for their time.
Aeria Games also publishes Wolf Team and Last Chaos.
Repulse Gameplay Screenshot

Source:
New Sci-Fi FPS Repulse Enters Closed Beta Testing

Fast-Paced First Person Shooter Joins Aeria Games Catalog

SANTA CLARA, Calif. – January 6, 2012 – Aeria Games, a leading global publisher of free-to-play online games, announced today that Closed Beta testing has begun for Repulse, its newest sci-fi themed first person shooter (FPS) game.

In Repulse, players must create a soldier and enlist to help save the future of mankind by battling enemies in a variety of player-versus-player (PvP) and player-versus-environment (PvE) matches. The game's fast-paced combat is fueled by an arsenal of futuristic weaponry and enhanced movement abilities. Matches take place across a diverse selection of engaging environments. Each map is strikingly rendered in crisp, 3D graphics and loaded with plenty of sniper hideouts, choke points and other twists designed to create an edge-of-your-seat shootout between players.

Repulse fires up the free-to-play FPS genre with these explosive features:

Thrilling Game Modes – Test your skills in nine action-packed game modes, each with a unique objective. From Capture the Flag to Death Match to Invasion, each game mode delivers non-stop blistering battlefield action.
Switch Classes – Cloak and assassinate enemies as the deadly Sniper; fire off high powered weaponry as the Assault class; heal your teammates as an Engineer. All classes can utilize the game's signature Boost Jump move to claim victory! Each class possesses unique abilities, yet all are fully equipped for combat.
Closed Beta Events – Dozens of forum contests, Facebook giveaways, and exciting in-game events will take place during Closed Beta! Participate in rank contests or post a screenshot of your greatest victory to win fun prizes. All Closed Beta participants will receive an exclusive Gold Plated Hammer!

Visit the Repulse Facebook page and the Repulse Closed Beta News Alert for a full description of Closed Beta events. Like all titles at Aeria Games, Repulse is free to download and free to play!
Next Article
Carbine Studio's has revealed the final two WildStar races. Joining the Dominion faction we have the diminutive Chua. For the Exiles the mas...
by MissyS
Things are beginning to heat up in Rangers of Oblivion, with the success of the Silver Keep update.
by Ragachak
Today Carnyx was deployed as the first half of EVE Online's "Summer of Sov." In June and July, EVE's stars will alight wit...
by DizzyPW