Snail Games announces Age of Wushu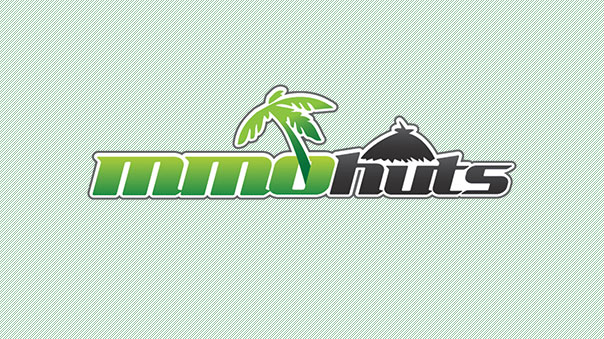 A new MMORPG is joining the lineup for Snail Games USA – Age of Wushu, the same game known as Age of Wulin in Europe.
Age of Wushu offers players the choice of six unique storylines and eight martial arts schools. A game without classes or levels, players will be affected by the consequences of their actions, which can include stealing knowledge from other schools and training offline as an NPC. The game also boasts over 5,000 equipment upgrades, 17 professions, and aerial combat.
Snail Games also publishes The Chosen and Ministry of War.
Age of Wushu Gameplay Screenshot

Source:
China's Most Anticipated MMORPG Age of Wushu Announced Stateside
5 Years in the Making, Snail Games USA Brings AAA to Free-to-Play

LOS ANGELES—January 6, 2012—Snail Games USA today unveiled their colossal upcoming MMORPG, Age of Wushu. Representing more than 2000 years of Wuxia tradition, Age of Wushu thrusts players into a personal adventure, in a world where classes and levels no longer matter and where every action is judged harshly by the world around you. Players will learn that nothing is as it seems when the official International Test for Age of Wushu launches soon.

Prepare to embark on a journey unlike none other, literally. After choosing one of six unique story lines, players become the protagonists of their own individual stories in Age of Wushu. Every action bears a consequence and every NPC has his or her own opinions about each player. Players will also be in control of where and how to hone their skills in Wushu. Players can choose one of eight martial arts schools to train, or invade another school to steal knowledge not offered at their current alma mater. Training can even take place offline by choosing one of 30 offline activities to keep a character progressing in-game as an NPC.

Without the traditional MMO crutch of levels and classes, it is impossible to predict the outcome of a fight. Yes, that means that beggar on the street can be a traveling Grand Master! With over 5,000 equipment upgrades, 32 guild sites, 17 professions and a range of amazing aerial combat, Age of Wushu will puts each player in control of their experience.
Next Article
Vainglory, Super Evil Megacorp's unapologetically core MOBA, is releasing an all-new hero via an update for the game that is now available.
by Mikedot
Eren Jaeger and the Colossal Titan are coming to the world of Logres!
by MissyS