Bluehole Details Airships and Weapons for Ascent: Infinite Realm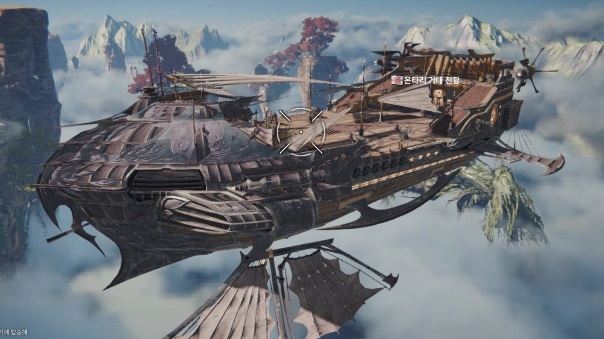 Ascent: Infinite Realm had a very successful showing at G-Star 2017, and after this, Bluehole has sent out some detailed information in regards to the airships, which are the main transportation system of the game. In addition, they also added some information about the weapons that these ships will be equipped with. The steampunk MMO has a civilization built around these airships, which are a mode of transport and players will increase their power by utilizing them against their opponents. After their home on Harth was destroyed, the inhabitants had nowhere to turn but up, and so they took to the sky. Players need the airships in order to move and explore the new floating lands supporting the survival and reconstruction of the faction. As players progress, the terrain and altitude become higher and tougher, and the enemy threats become more intense. The airships contain powerful weapons to help deal with the sudden appearance of monsters and enemy threats. Mounts, pioneering equipment, and weapons must be enhanced in order to sustain expansion and protection. This world of constantly evolving airships and technology are key to Ascent: Infinite Realm.
A variety of airships were shown, from the beginner Nous Airship (only usable by the Nous), is attained through quests, and is suitable for single player experiences and has a low flight altitude, to the Vulpin/Ontari Assault Airship which is a multi-passenger assault airship only available on the battlefield. It accommodates up to five players, with powerful attacks and a high defense. This is balanced with a slow movement/turn-speed, which makes it vulnerable in counterattacks but is also a major target due to its size. There's also the Black Ship (Merchant Ship) which can only be used in particular dungeons. Not much is known about it, but it is a non-combat vessel, intended to help players explore and trade varieties they come across. The weapons are just as varied, from Automatic Machine Gun turrets, Mecha, Jetpacks, and the powerful Boardable Flame Cannon.
Next Article
Riot Games has opened up testing for the new Team Builder queue in League of Legends for North American players.
by MissyS
Nine Dot Studios brings us a fantastic vision of interstellar space wars in a new four versus four title that's just hit the Kickstarter ...
by MissyS
My.com, Developer and Global Publisher of Armored Warfare is proud to announce its next expansion – Eye of the Storm.
by MissyS