Battle of Immortals reveals first details on Titan update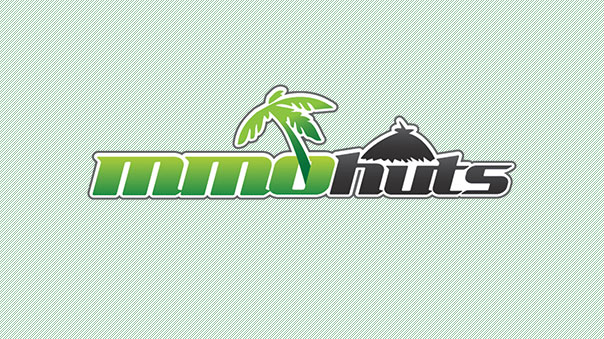 Battle of the Immortals is preparing for its next major update, nicknamed "Titan."
Titan will face players against the biggest boss yet – Kronos, the King of Gods. Kronos stands over 100 feet tall, and will be located at the heart of Mount Olympus itself. Two new maps – Black Dragon Lair, featuring Moser the mother of dragons, and Giant's Kingdom, featuring Gunk, a "robotic sentinel guardian" – will also be introduced in the update. Both of these maps have Soul Gear and are designed to prepare characters to face Kronos.
Battle of the Immortals is published by Perfect World Entertainment, which also publishes Jade Dynasty, Ether Saga Online, and the upcoming Rusty Hearts.
Battle of the Immortals Gameplay Screenshot

Source:
Perfect World Entertainment is pleased to unveil the latest Titan content update for its action-MMORPG, Battle of the Immortals, featuring one of the biggest bosses players have yet to face, Kronos. Kronos, known as the King of Gods, stands over a hundred feet tall or over 30 meters for those who are on the metric system, and is ready to wage war against the heroic Immortals of Motenia. For more information on Kronos, please visit http://boi.perfectworld.com/news/?p=271221

With the new Titan content update, players can look forward to two new maps, the Black Dragon Lair and Giants Kingdom. The Black Dragon Lair features the mother of all dragons, Moser, with scales tough enough to withstand the strongest weapon and black feathers that are immune to any elemental magic. Check her out below.

You can read more about Moser as well as Gunk, the robotic sentinel guardian that players will face when they visit the abolished ruins of the once glorious Giant Kingdom here: http://www.perfectworld.com/blog/?p=276611

We'll be releasing more information on the Battle of the Immortals Titan content update in the near future, so keep your eyes peeled.
Next Article
Great news for online card game enthusiasts: Hirez Studios has officially announced the launch date for Hand of the Gods!
by Ragachak