Atlantica Online Expansion Troy to Add Tactical Combat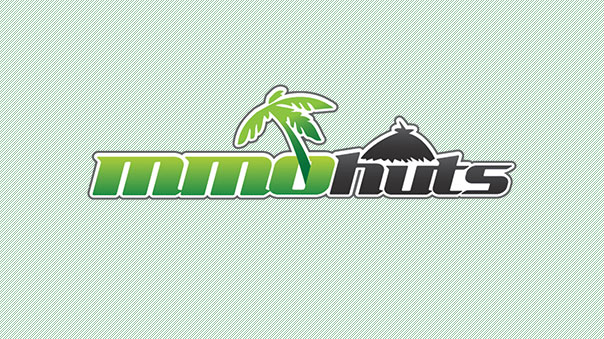 The upcoming 'Troy' expansion will add a lot more than wooden horses to the hit turn-based MMORPG Atlantica Online. As one of the few free to play MMORPGs that combines high quality, 3D graphics with turn-based gameplay, Atlantica Online easily earned a spot on our Top 10 Best Free MMORPG Games list.
Ndoors keeps the magic flowing with the latest Atlantica expansion. Players will be able to take part in massive 100 vs 100 battles on a tactical grid. Think Final Fantasy Tactics, or any one of the games that followed it in the 'tactics' genre.
Besides Atlantica Online, Ndoors is behind a number of other free MMORPGs including WonderKing, and Luminary: Rise of the Goonzu
The official teaser site for Troy is now online, and the folks over at Ndoors have sent us a short article that serves as an introduction to the expansion. Eager players should check out both sources. A short trailer has also been released which you can watch below:
Full Release:
Venture forth to Troy

Turn-based RPGs are an odd scene in MMOs; some never met the expectations from MMO players and as a result, closed down early. But one MMO manage to defy the odds and became a well-known game, Atlantica Online, developed by Ndoors Interactive features a turn-based gameplay that follows the roots of classic turn-based RPGs such as Final Fantasy and Dragon Quest.
Now Atlantica is unveiling a new chapter with its new content Called Troy. Based on the Trojan War in the Greek epic poem Iliad, Troy offers new story, new continent and a new game system called the Tactical Battle System (TBS) which offers large scale battles that is similar that to the Trojan War.

The Tactical Battle System is over a new kind of game experience that is new and refreshing to the MMORPG genre, according to Ndoors, the new system will offer 100 vs 100 type of battle, meaning you'll be pitting against a hundred real players simultaneously in a single battle. What's new on the gameplay is that it has the combination of the turn-based battle, grid-based battlefield and the real time strategy mechanics of resource gathering and unit creation, if you played Final Fantasy Tactics, you'll be having no trouble getting used to the grid-based type of battle (where you move your characters around the tiles on the battlefield and can issue an attack on nearby opponents)and players who played the well-known game Warcraft can get an idea on resource gathering, structure building and unit creations, also weather effects and terrain plays a good role in the TBS.

The TBS will be introduced on the Guild Dungeon called Troy, the Troy dungeon will feature a huge battlefield designed for large scale battles, where players can participate in eliminating large boss.
Surely this new addition to Atlantica will bring back veteran players and encourage long time classic RPG fans to try AO.

http://atlantica.ndoorsgames.com/center/event/20100120_troy/intro.asp
Next Article
Awesome new vanity pets and a revamped costume system is coming soon!
by Mikedot
MetaKing Studios' highly anticipated medieval strategy MMO BLOCKLORDS has officially opened pre-registration for Early Access
by MissyS
With the release of <em>Europa Universalis IV: El Dorado</em> only days away, lead designer Martin Anward has moved to the front o...
by Mikedot