Bright Shadow Gears up for Summer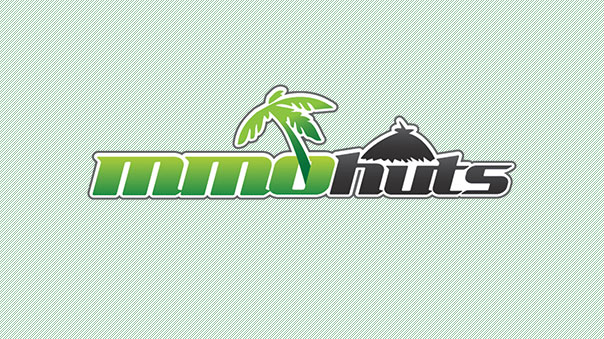 Gamepot USA's anime inspired free to play MMORPG Bright Shadow is gearing up for summer! With a series of events and a new expansion on the way, Bright Shadow should keep players entertained throughout the summer months. Five events are highlighted below and include double experience throughout June and the ability to purchase cash shop items using in-game gold at special GM-run player shops.
Spend Summer in Bright Shadow
The next major patch for Bright Shadow is called Episode II and is coming out this summer (2010.) The update promises new classes like the Sorcerer, Paladin, and Soul Master. New skills, areas to explore, and quests to complete are also being added!
Bright Shadow is published by Gamepot USA which also publishes Mir 2, and Fantasy Earth Zero. Check out the full details of their summer plans in the release below!
Full Release:
LOS ANGELES – June 10, 2010 – Gamepot (USA), Inc., is pleased to announce Bright Shadow's Current Summer Events and upcoming expansion: Episode II.

1. 2x Summer Days Event

Date: Live Now – 06/30/10 (12:00 to 23:59 PDT)

Rewards: 2x EXP

Campaign Details:

Do you hail from The Order of Masamune, Neo Machina, The Nature Collective or The Sorcerer Society? Show your Society Spirit! Each day, one of these societies will receive 2x EXP!

Shadowers will also benefit from Boys and Girls Day! If you are a boy on a Boy Day, then you will receive 2x EXP. If you are a girl on Girl Day, then you will receive 2x EXP. So what are you waiting for? Hop in game and see what day is today!

2. Lucky Number Event

Date: Live Now – 06/28/10 (12:00 to 23:59 PDT)

Campaign Details:

Lucky 42! Lucky 56! Lucky 70! How lucky are you? If your current level at the end of the event matches one of the Lucky Numbers, then you can win a cobalt wolf or even a dragon! So, are you ready to test your luck?

3. GM Market

Date: Live Now – 06/30/10

Location: Beginner Village, Meteor Pit, Thunder Hill

Campaign Details:

Saving the in-game gold you receive on your journey? Cash it in at the GM Personal Shops! Shops will be available in three major towns: Beginner Village, Meteor Pit, and Thunder Hill! Stop by to check out some cool wares they have for sale! All items in the GM Shops will be available for in-game gold, including few Cash Shop items! Check in often: some rare items might appear in the shop from time to time!

4. Luciena World Cup Event

Date: Live Now – 07/11/10

Location: Beginner Village, Meteor Pit, Thunder Hill

Campaign Details:

Are you ready? The World Cup is starting this month! It's time to show your team pride by setting your title to your favorite soccer team! We will be keeping our eyes open for the up to date stats on the World Cup. At the end of the World Cup, if you have the title of the winning team, then you will be able to win a special prize!

*Note: The "World Cup Team Titles" will only be sold during until June 25, 2010.

5. Upcoming Events: Catch the GM!

Date: 06/22/10 – 06/28/10 Time: 3:00PM PST – 4:00PM PST

Location: Fountain of Meteor Pit

Campaign Details:

Hey Shadowers! It's time for another game of "Hide and Seek" This time, the GMs will be the ones on the run. They won't be easy to catch, but there will be prize waiting for those that do!

What's New? – Episode II!

Episode II is coming Summer 2010!!! Adventure through new lands, hone new skills and launch new attacks against the evil Umbra!

1. New Classes!

Perish your foes with devastating Sorcerer spells! Protect your friends with the mighty skills of the Paladin! Become a Soul Master to call upon supreme beings!

2. New Skills and new items more – expands your game play!

Needless to say, you will have more advanced skills and items from Episode II.

3. Discover, Adventure, Explore!

Journey through new lands!

Visit http://brightshadow.gamepotusa.com for more information and join us on Facebook for exclusive sneak peeks!

For inquiries about the game, please contact

press@gamepotusa.com

THIS MONTH'S HOT ITEMS

Sunflower – Go Green! A sunflower is not only pretty but it promotes a greener society!

Bikini Set – Enjoy the sun in a cute two-piece bikini! This clothing will surely catch you lots of attention when you are on and off the beach! (MAX HP+1055, MAX MP+238)
Next Article
Jagex Games Studio, creators and custodians of the fantasy MMORPG RuneScape, are pleased to announce that RuneFest 2015 was a success.
by MissyS
Strife has released patch 0.4.7 today, adding two new pets: Plunder and Tink.
by MissyS