Two Out Rally Baseball MMORPG to launch beta soon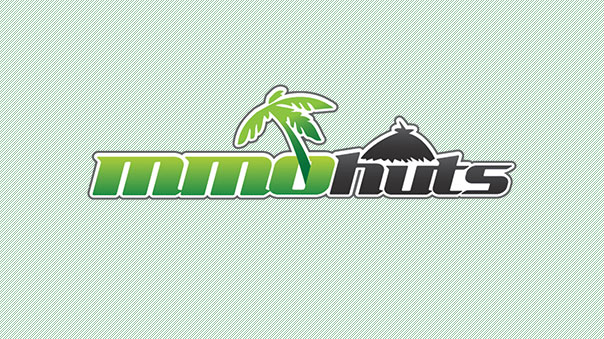 Two Out Rally, Baseball MMORPG has been quietly in alpha since April, but today, the game's creators (Two Out Rally) announced they will soon be launching a public beta in the Fall.
The free-to-play baseball game offers simulation aspects, allowing gamers to create players, teams, and develop various strategies to build a successful baseball team. Options will include six different player backgrounds, seven player personalities, and twelve upgradeable skills. Players can join CPU-created teams, create their own, or join their friends, and created players can also be hired on other teams using a "Hot Stove" free agent tool.
Two Out Rally, Baseball MMORPG is Two Out Rally's first published game.
Two Out Rally, Baseball MMORPG  Gameplay Screenshot
Source:
TWO OUT RALLY NEARING PUBLIC BETA LAUNCH THIS FALL

Kansas City, MO (September 27, 2010) – Independent game studio Two Out Rally, LLC, announced today that highly anticipated Two Out Rally, Baseball MMORPG is nearing a public Beta launch this Fall.

The groundbreaking online baseball role playing game and simulation – which features user options of player creation, team ownership, and strategy options both simple and nuanced – has been in Alpha testing since April and will launch as the premier online baseball RPG experience the moment its doors are open.

Two Out Rally features a unique player creation system that is both fun and easy to use, including options to pick from any position, six different player backgrounds, seven unique player personalities, and twelve different skills for both batters and pitchers to upgrade. All created players will get an offer to join a CPU team, but users will also have the option to join their friends and coworkers on user-owned teams.

Team ownership options include the ability to fill the 25-man roster with the user's own players or numerous other user-created players which appear in the dynamic "Hot Stove" free agent search tool. Once the roster is filled and the lineup is determined, owners can choose from assorted game-time options which determine how the team handles its relief staff, base-running aggression, and situational strategy.

"Creating a completely unique baseball player and then seeing how he performs every day is actually pretty addictive," said Justin Bopp, President of Communications & Design for Two Out Rally. "And creating a team and running it exactly the way you imagine is the dream of every baseball fan ever. It's a compelling experience that anybody that loves baseball will absolutely enjoy."

Two Out Rally, Baseball MMORPG is a free online browser-based baseball simulation that combines a fun and easy player design system with a strategically deep and challenging team ownership experience. Two Out Rally has multiple leagues for every level of competition, allowing the most casual of baseball fan a few minutes of fun per day from the comfort of their office cube, or hours of intense baseball entertainment for the most hardcore baseball fans anywhere.

http://www.twooutrally.com
Next Article
Azubu announced today that it will stream a Best Zed North America charity tournament featuring top players within the community, as well as a...
by Mikedot
League of Angels is one of the most famous browser games out of 2014. One of LoA's strongest parts is the variety of in-game events that hap...
by Mikedot