Allods Online Opens Cash Shop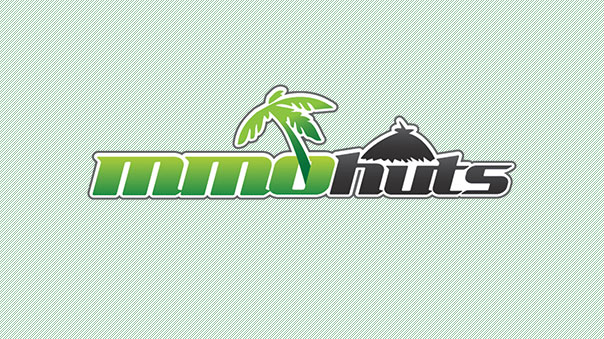 gPotato recently opened the cash shop in Allods Online, which is currently in open beta testing. Players have flocked to this new free to play fantasy MMORPG that mixes WoW styled graphics with a steampunk environment. If you haven't checked it out yourself, do yourself a favor and head over to our Allods Online page right now. It has some of the highest production value found in a free game to date.
There are currently very few items available and some of the text in the shop screen is still in Russian so there's obviously more work to be done. The random Cyrillic letters and Russian dialogue splattered around the game definitely helps the game stand out.
Here are some of the items that are in the cash shop right now:
Potion of Strength (5) – Increase strength by 4.7 for 30 minutes. Price: $2.50
There are similar potions for each of the stats. The price isn't high, but the time limit definitely seems short. Besides temporary advantages in PvP, will these potions see much use?
24-slot Bag – This item has gotten a lot of heat on the internet. Not so much for the extra 6 slots over the starting 18-slot bag, but because of the price. At $20 it does seem overpriced but from what I can tell, it doesn't expire. People who are complaining should remember that it is optional. I've had no problem vendering my loot and keeping my bag tidy. Price: $20.00
Steel Chest – Contains a random item inside. Price: $1
Woohoo, a loot-roulette. I'll do some research on what kind of items it yields before giving it a try, but it's priced just right for repeat buys. What's a dollar when epics are at stake?
Many of the items that will eventually be available through the cash shop can also be obtained in-game via special quests and as drops off certain monsters. Additionally, most cash shop items are tradable which means players don't want to spend real cash can work hard in-game and trade for premium items.
The staff at Allods Online were quick to respond to player criticism and vowed to collect feedback regarding the item shop and pricing. Below is an official announcement originally published on the official Allods Online page.
Full Release:
Reflecting on the Allods OB Launch

by inarakatt

Hello Allods Players!

What an amazing week! On Tuesday, Allods Online entered open beta for the entire world to enjoy and earlier this morning we went live with its item shop.

We wanted to take an opportunity to apologize to the community for our lack of communication. We made a mistake by not letting you, our most passionate players know when the item shop was going to go live and we didn't make the effort to learn more about how all of you feel regarding the contents of the item shop. Because of our lack of communication to you, many of you were wildly taken back by what you saw in the item shop today.

We've heard you loud and clear and it's no secret that some of our players feel the prices we have in our item shop are not fair.

Over the next several weeks we will continue to evaluate the details of our item shop and we will begin to introduce new items to help assist you throughout your Allods experience. We wanted to make clear that beyond the introduction of the item shop nothing has changed in Allods that wouldn't allow you to enjoy the game just as much as you did during closed beta. You can still enjoy the entire game without ever having to spend a single cent. Additionally, many of the items available in the item shop are tradable in-game, appear through a number of quests, and can be auctioned off by other players.

One thing that the Allods team really strives to do is to listen to every piece of feedback from the community. We encourage everyone to continue submitting constructive feedback to us through e-mail (allods_suggestion@gala-net.com), our forums, or even through a brief tweet (http://twitter.com/allodsgame), or comment on our Facebook page (Allods Online Facebook). If you have anything to say about the game, now will be a great time to do so because we will be spending each day collecting and understanding feedback from you.

This has been an exciting and challenging week for all of us! We will continue to work towards making Allods Online one of the best MMO experiences possible! As we've said before, the Allods Online players are some of the best fans in the world, so thank you for your continuous support and feedback.
Auer Media has announced that their RPG, Diosa Force has released in Japan and with it comes new Braves.
by Ragachak
Rumble Entertainment releases a new monthly dungeon and vanity equipment for KingsRoad.
by MissyS