Atlantica Online Adds Free Voice Chat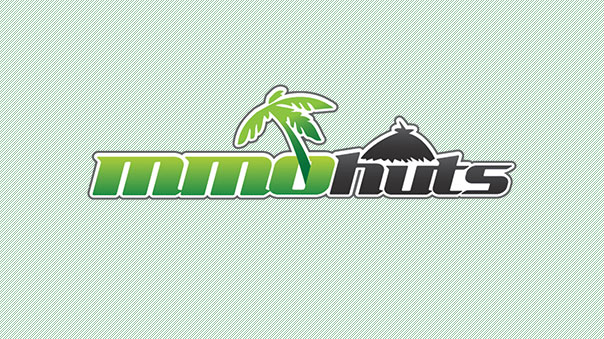 Good news everyone! Ndoors has announced a new partnership with Vivox that will bring free voice chatting to Atlantica Online. The first step in the process involves a browser plug-in so that players can chat while on the official website. Players can keep the site open while they play to chat with their friends or guild member while online.
Both companies are working to add voice communication directly into Atlantica Online, but that feature is still some time away. What are your thoughts on voice chatting? We believe it will become essential in the years ahead. MMORPGs are social experiences, and the ability to chat directly with fellow players will help expand the  genre. So far, only a few premium games like World of Warcraft and Heroes of Newerth have high quality, easy to use voice chat.
In the years to come, we predict this will become a seamless feature in all multiplayer video games, MMO or otherwise.  What are your thoughts on video chat? Do they make cooperation easier or just get in the way?
Ndoors is a major Korean MMORPG developer and publisher. Their portfolio includes Wonderking Online, Goonzu, and Corum Online.
Full Release:
Los Angeles – March 25, 2010 – Atlantica Online, Ndoors Interactive's strategic, turn-based massively multi-player online role-playing game (MMORPG) known for its ever-expanding offerings, now adds another exciting new addition to the list – free voice chat. Available through a partnership with Vivox Inc., the market leader in voice services for online games, virtual worlds and the increasingly social Web, the customizable chat system is accessible via the Atlantica Online website, http://www.playatlantica.com/ao. Players can then chat with others through a chat system in the website using their character's name.

The Vivox chat system for the Atlantica Online community will offer free chat services so that players can easily access the Vivox service by using a headset or their computer's built-in microphone directly from the game website. Via a small browser plug-in, community members can connect one-to-one or in groups around the game to strategize and socialize.

"We are constantly looking for ways to update and amplify the features available in Atlantica Online," said Peter Kang, CEO, Ndoors Interactive. "In a game like ours where party development is an integral part of overall strategy and success, voice chat is a must. We found no other provider who could offer the quality, breadth of features and ease of use that Vivox provides. Voice chat from Vivox will open new doors for our players to enjoy the game and deepen their online social experience. "

With Vivox Web Voice, users can freely communicate with their fellow guild and nation members through the Atlantica website, even while playing online. Part of a phased integration, Ndoors hopes to eventually fully integrate voice directly into the game.

Atlantica Online combines innovative combat with profound character and party development, where players can assemble a clan of mercenaries to assist them in their adventures, as well as city and country management. Players take on the physically and mentally demanding quest to destroy the Oriharukon, a powerful energy source from the lost civilization of Atlantis. This dangerous element survived the demise of the "Lost City," and its rampant spread is quickly endangering humanity. The epic journey takes players to some of the most historic and exotic locations around the globe, where they will come face-to-face with vicious monsters ripped from history and lore.

"Ndoors has built a tremendously fun and imaginative game for their dedicated community," said Rob Seaver, CEO of Vivox. "With voice chat, the Atlantica Online community will grow stronger and lead the game down new and exciting paths through amped interaction and connectivity. We look forward to being there to connect and play with them."

For more information or to explore Atlantica Online, please visit: http://www.playatlantica.com/ao.

About Ndoors Interactive

Ndoors Interactive is a leading publisher of online games world-wide, with its North American headquarters in Los Angeles. Boasting an award-winning catalogue of free-to-play massively multiplayer online games (MMOGs), Ndoors strives to achieve harmony of game development and design with fun and unique online experiences for its community. Its current U.S. line-up includes the strategic turn-based MMORPG, Atlantica Online, the political and economic MMORPG, Luminary: Rise of the GoonZu and the upcoming 2D side-scrolling MMORPG, WonderKing. For more information, please visit: http://www.Ndoors.com.

About Vivox, Inc.

Vivox is the premier provider of HD voice services for online games, virtual worlds and the social web. Supporting over 25 million users in more than 180 countries, and over 2 billion minutes of voice chat per month, the Vivox Network is the world's largest voice network for gamers. Vivox customers include game and virtual world developers and publishers such as CCP Games, Hi-Rez Studios, Icarus Studios, IMVU, Linden Lab, NCsoft,Nexon, Realtime Worlds, Runewaker Entertainment, Sony Online Entertainment and Wizards of the Coast. For more information on Vivox and the power of voice, visit www.vivox.com.
Next Article
What's more important than the power of Friendship? Yesterday, ArenaNet announced their "Guild Wars 2 Friend/Ships" campaign.
by Ragachak
There are some truly insane cards in this set, and while most of them are planeswalkers, I wanted to look at just a few cards.
by Ragachak
Reto-Moto has just released the largest content-update to date, for their persistent WWII MMO-shooter Heroes & Generals.
by MissyS