Asda 2 begins closed beta May 5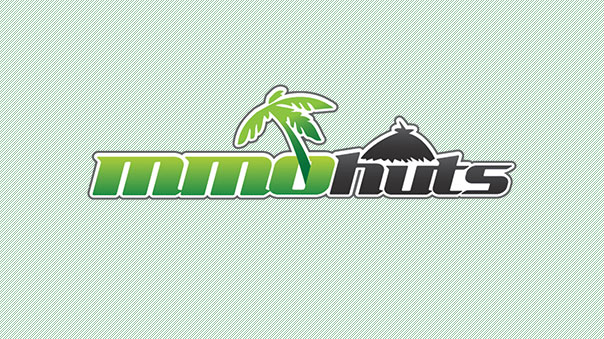 GamesCampus will begin a short, five day closed beta test for Asda 2 – the sequel to Asda Story – tomorrow, May 5. The closed beta will end on Monday, May 9.
The closed beta will feature the new character customization known as the Avatar System, and the new Soul Mate system for those wanting to play with another. The game also features dynamic weather with special Day and Night cycles that affect the game's two factions, Light and Dark, in different ways. The game offers eight classes.
GamesCampus also publishes Legend of Edda, Heroes in the Sky, and Drift City.
Asda 2 Gameplay Screenshot

Source:
GAMESCAMPUS' ASDA 2 LAUNCHES ITS CLOSED BETA TOMORROW, MAY 5TH

For 5 Days Only Players Can Experience The Intense PVP Action-And Much More- In The All-New Sequel To The Popular Fantasy Anime MMORPG

Sunnyvale, Calif. (May 4, 2011) – Leading online game publisher, GamesCampus.com (www.GamesCampus.com), announced today it will begin the closed beta test for Asda 2 tomorrow, May 5th for a very limited time ending Monday, May 9, 2011. The sequel to the popular fantasy anime-style MMORPG will feature endless variety, hard-core PvP action and numerous customization possibilities.  Players are invited to register and join the closed beta at http://asda2.gamescampus.com.

Players in closed beta will encounter the new "Avatar System" which will grant players extensive control over their character's look and style.  Players can also join forces with the revolutionary "Soul Mate" system to level faster and become far more powerful than when playing alone. They will also have the opportunity to gain access to unique Soul Mate abilities and skills, thus gaining bonus item rewards and in-game perks by playing together!

"There is already so much anticipation for Asda 2 that we are really looking forward to player feedback as we introduce them to this new title in the Asda franchise," said said Uyen Uyen Ton Nu, Head of Marketing at GamesCampus.com.  "With a dynamic weather system, new two-Faction PVP system, a unique Soul Mate and Marriage system, a slew of new content and limitless customization being just SOME of the features in Asda 2, players are in for an unmatched new MMORPG experience."

Asda 2 is the sequel to the popular MMORPG Asda Story. Following the storyline of its predecessor, Asda 2 begins with an uneasy alliance between two of the Factions ("Light" and "Dark") which is planned to use the Day and Night cycles of the sequel's current ambient weather system to provide tactical factors altering the balance of power in real time, as the opposing sides' individual capabilities rise and fall with the progression of the in-game day.

Showcasing a whimsical design and animation style, Asda 2 boasts a massive fantasy world to explore. The game features unique Soul Mate and Marriage systems, which allow players to partner up with others to level faster and gain powerful skills, bonus items, and other in-game rewards while playing together. With nearly endless customization options through the "Sowel" and Avatar systems, players are able to personalize their equipment to allow them to have the appearance they want with the specific stats they need.

Including intense, fast paced combat, players are able to join one of two Factions and participate in multiple types of PvP battle modes and earn PvP ranks to gain item rewards.  This will include conquering cities together to receive server-wide benefits, taking control of maps to gain access to more powerful items, arena PvP battles, and open world PK areas. Alongside hundreds of quests, players will be able to join together to tackle challenging raid dungeons with boss monsters dozens of times their character's size for the best items, and form guilds that can level up through the efforts of their members to gain access to even more benefits and rewards.

With deep character skill customization systems and 8 classes available, Asda 2 is completely free to register, download, and play, and offers an immersive game world that emphasizes intense competition and collaboration between its players.  For more information about Gamescampus.com or Asda 2, please visit http://asda2.gamescampus.com
Next Article
Wavedash Games has officially invited you to play in their upcoming Beta Test Weekend, on June 22-24th 2018.
by Ragachak
Prepare yourself, Terminator! Today independent studio Full Control revealed that Space Hulk: Ascension Edition will launch on November 12th f...
by Mikedot
Great news, guys! Ragnarok RE:Start is on Steam! Come back to Rune Midgard on these new Progression Servers.
by Ragachak