Realms Online launches for North America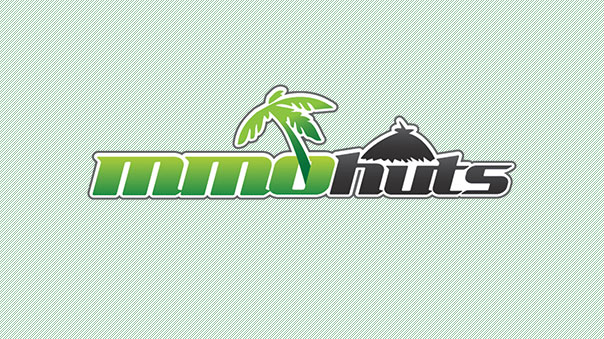 Realms Online – known elsewhere in the world as Regnum Online – has officially launched through publisher GameSamba in North America. The launch includes all content currently released internationally, including the Warmasters expansion.
The game focuses on Realm versus Realm combat, with a three-faction PvP system and three major classes (with six subclasses). For more information, you can look at our Regnum Online page. MMOHuts is also hosting a special item giveaway.
GameSamba is also working on publishing Remnant Knights.
Realms Online Gameplay Screenshot

Source:
Free-2-Play MMO Realms Online Launches

Realms Online Pits Three Realms Against Each Other in Large Scale PvP Warfare

Everett, WA, May 3, 2011— GameSamba today announced the launch of its latest Free-2-Play MMORPG, Realms Online. Realms Online, known as Regnum online in Latin American and Europe, has been localized for the North American market and is being released with all of the content from the latest Warmasters expansion. Players can create accounts for FREE at www.realmsonline.com . The game service will become available for play at noon PST.

Realms Online is an action packed MMORPG focused on Realm vs. Realm combat. After joining one of three warring factions, players can choose from the mage, warrior, or archer class. After reaching level ten, players can further specialize into one of six subclasses. By utilizing the discipline and skill-based system, players will have a tremendous amount of customization, allowing them to build their perfect character.

Realms Online was built from the ground up to focus on player vs. player combat, with several unique features. Just one example, by capturing all of the opposing realms' forts then invading their territory to capture the sacred gems, the victorious players will be granted a wish. This wish can take many forms, from increased luck to turning one of the players into a powerful demigod for a period of time. Realms Online is also one of the few MMO's that allows players to level up through both PvP and PvE.

Visit www.realmsonline.com to learn about launch promotions and special events going on this week.
Next Article
TERA takes the fight beyond whack-a-mole monotony with enhanced aiming, dodging, and tactical timing to create intense and rewarding combat.
by Mikedot
Torchlight isn't dead, and the hoped for Torchlight MMO is being developed by many of the minds that originally created it.
by MissyS
The Alchemist Code announced that beginning tomorrow (April 4th, 2019) they will be teaming up with the Etrian Odyssey franchise.
by Ragachak