Dungeon of the Endless: Rougelike RPG coming October 27th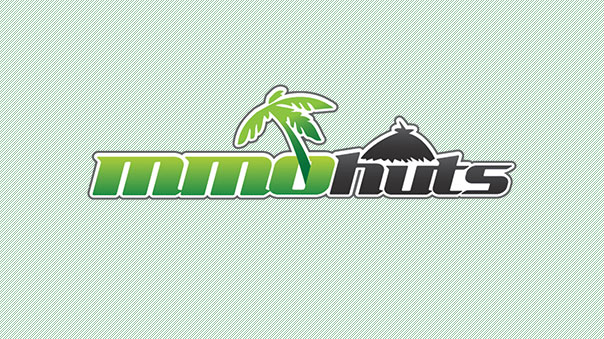 After a healthy stint on Steam's Early Access program and "endless" feedback from its dedicated Games2Gether community, the award-winning indie developer Amplitude Studios revealed today that Dungeon of the Endless will be complete and available on Steam Monday, October 27.
The quirky and colorful rogue-like dungeon defense game that first reared its head on Early Access in December 2013 has reached the final stage of development with integral new features highlighted such as a Journal and an Album to keep track of your progress, interweaving storylines between the playable characters and a four-player cooperative mode.
New features in Dungeon of the Endless include:
Interweaving Storylines: The dungeons aren't the only things that are endless in Dungeon of the Endless. It offers overlapping and even intimate relationships between characters that are always fun and often surprising.
New Spaceships: The player will be able to unlock new spaceships (aka game modes), such as the Sanitary, which offers increased difficulty levels of play.
The Jungle levels: The experience is now complete as players will be able to go up to the twelfth and final floor before reaching the surface.
A Journal and an Album: Track your scores with the Journal and follow your game progress in the Album, displaying pictures and hints on the secrets around Auriga and its new visitors.
Cooperative Multiplayer: For gamers who like to play with others, the two to four player cooperative enables players to strategize best routes, work together to share resources, and team up to kick all sorts of alien ass.
Dungeon of the Endless offers endless, randomly generated dungeons in the framework of a rogue-like game equally balanced with dungeon-defense and RPG elements. Presented with a retro 2D look using modern 3D graphics and lighting, Dungeon of the Endless enables players to equip a team in single-player, and now up to four people in cooperative multiplayer, to gather resources, construct defenses, and explore an infinite number of dungeons in an effort to reach the planet's surface.
Each time players start a new game, they will experience a totally new, randomly generated map and face countless swarms of alien creatures aiming to kill them and destroy the all-important power crystal that's gamers' only hope of survival. Players will collect resources just like those found in Amplitude's popular 4X strategy games Endless Legend and Endless Space (Dust, Food, Industry, and Science), using them strategically to plot a course of escape and equip themselves and their allies adversaries before ascending to the next level of the dungeon. If all goes right, they'll even reach the surface and see the light of another day.
For more info, visit http://g2g.amplitude-studios.com/Games/Dungeon-of-the-Endless

Next Article
This free expansion also adds a new mode, Bomber Royale - a fast a frenetic free-for-all mode.
by Ragachak
Andreas Papathanasis, game developer at Parallel Space, invited me to return to Hades' Star to see how the game has changed and grown.
by MissyS
The first, and most important question that has to be asked is "What kind of game is Revelation Online?"
by Ragachak