Amazon Joins as Platinum Sponsor of Vainglory Summer Season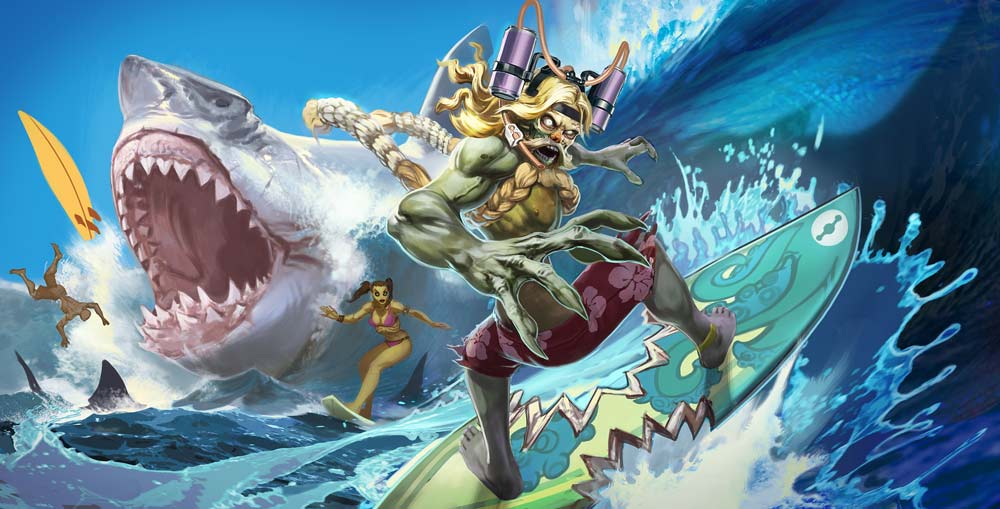 Vainglory, the world's leading touchscreen esport, announced a premier sponsorship with the Amazon Appstore to support their Summer 2016 esports season in both North America and Europe. The Vainglory Summer season begins today and runs through September 11. The top eight teams per region will compete at the Summer Live Championships in North America (September 2-5) and Europe (September 9-11) in front of a live audience. As part of the program, Amazon will host the championships, which are expected to set record viewing and participation numbers for Vainglory's esports events. In addition, the Amazon Appstore will be rewarding players throughout the season with discounts and bonus Amazon Coins, the digital currency that lets customers save up to 25 percent off in-app purchases. The season's competitive structure and events are managed by Super Evil Megacorp and Twitch as part of their multi-year deal to enhance and grow Vainglory esports events.
"We've been working closely with Amazon since our inaugural Autumn Season Championship, and their passion for and dedication to Vainglory is going to make our Summer season the biggest and best yet," said Kristian Segerstrale, COO and executive director at Super Evil Megacorp. "Amazon's support, along with the continued work from our friends at Twitch, will allow us to put on a top-notch season for Vainglory's community of millions. We're excited to kick off the Summer Season today in cooperation with the Amazon Appstore."
The Amazon Vainglory Summer Season begins today with an all-new esports structure. Twitch and Super Evil Megacorp are announcing "The Evil Eight," a new tier of elite competition in North America and Europe featuring only the region's Top 8 teams at any given time. These teams will battle each weekend on twitch.tv/vainglory in eight-team tournaments, earning points in championship standings. Alongside will be a community-run "Challenger" tier of competition, with weekly Evil Eight challenger battles. This two-tiered competitive structure creates many more opportunities to broadcast clashes of elite teams such as Team Solomid, G2 eSports, Team Secret, mousesports and SK Gaming, while giving up-and-coming teams a path to their own tournament victories and ultimately the seasonal championship. More details to be announced soon.
"The Twitch community has shown a lot of love for Vainglory, making it the fastest-growing mobile game on our platform," said Nick Allen, director of esports operations at Twitch. "Touchscreen esports has a lot of potential right now given the ratio of mobile devices to PCs, with Vainglory on track to really blow the doors wide open on this movement. Adding more momentum is the new Evil Eight competitive structure, which will make broadcasts of Vainglory even more engaging for viewers."
Summer season is poised to have 3-5 million viewers tune in to the action, doubling the number of viewers from the Winter 2015 event. The Season will culminate in the Vainglory Summer Season Championships taking place September 2-4 in North America and September 9-11 in Europe. In addition to hosting the live events, Amazon and Vainglory will be offering special Amazon Coins offers on ICE purchases and more.
Loop Unlimited, Inc. today announced GameLoop, a social network platform for gamers and developers available exclusively on mobile devices.
by MissyS
The idea of providing a simple tool for gamers to create their own games or RPGs is not a new one.
by Abubakr
Durango is a fairly well put together bit of free-to-play, mobile, open world survival game, with a relatively forgivable pay model.
by NWOrpheus