Alpha 6 Goes Live in Supernova Today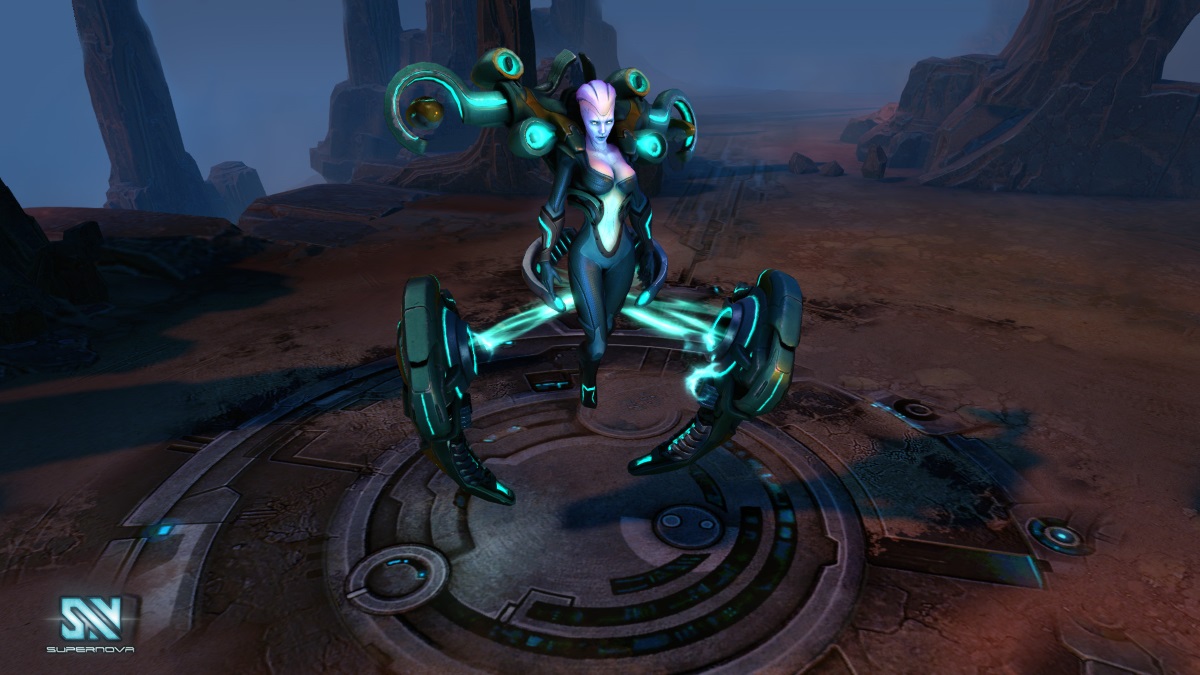 Today, Alpha 6 goes live in BANDAI NAMCO Entertainment America's Multiplayer Online Battle Arena (MOBA) game for PC, Supernova. The new alpha phase also includes returning commander, Velandre, as well as some great new updates to the game.

Velandre's ancestors were one of many human families that sought to escape the bloody House rivalries and lawlessness that plagued the Red Star of Gliese. After falling into a dark crevice as a young girl, Velandre awoke with a mysterious and powerful force attached to her, making her a dangerous force to be reckoned with. This power allows Velandre to teleport to her enemies.

Alpha 6 also introduces two new alliance ability army commands — Guard and Attack. Guard commands target friendly units to hold their position for 15 seconds and attack enemies in their range. The same units cannot be affected by this ability for 30 seconds. The Attack feature commands friendly units in a large radius to attack target enemy Commander, unit or structure for 4 seconds. The same units cannot be affected by this ability for 10 seconds.
ArenaNet let me get a sneak peek at a festival that's coming back to Guild Wars 2 and it could not be timed better - the Dragon Bash Festiva...
by Ragachak
A major software update to the Razer Phone 2 to Android 9.0 Pie was announced, as was a price change.
by Ragachak
Orisa is a medium difficulty tank hero who serves as the central anchor of her team.
by Abubakr