Frontier Developments launches Elite: Dangerous Game Preview for Xbox One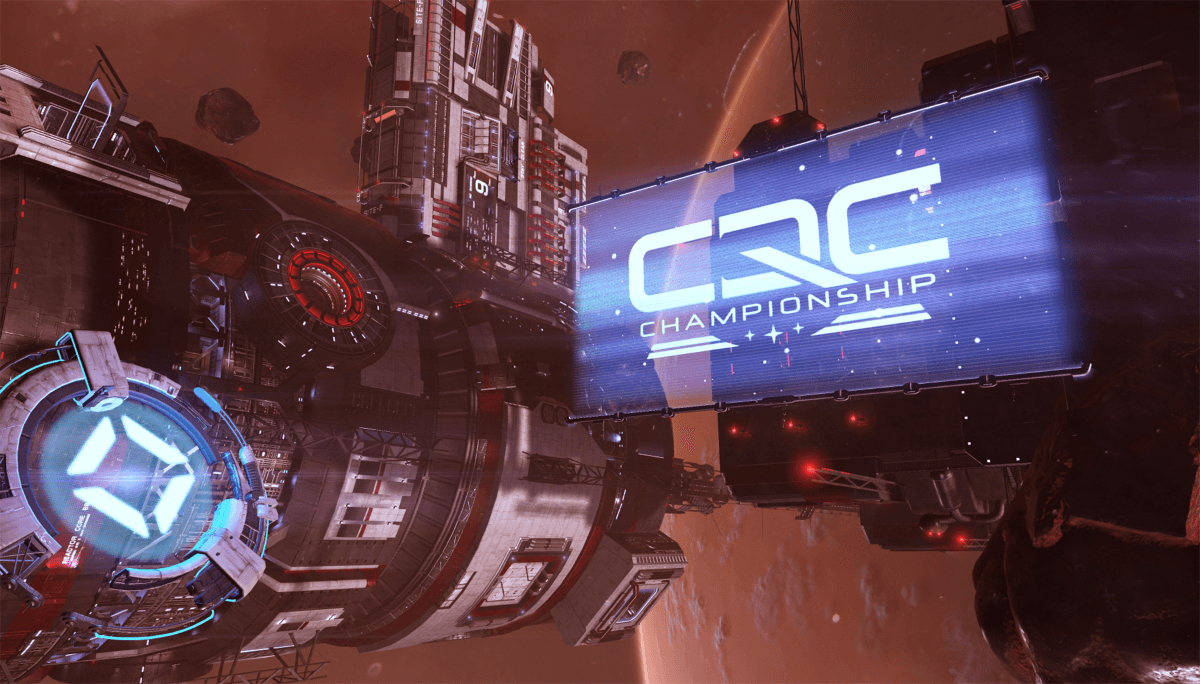 Frontier Developments plc (AIM: FDEV) will today release Elite: Dangerous for Xbox One, the all-in-one games and entertainment system from Microsoft, as the first title in the new Xbox Game Preview Program (GPP).
Elite: Dangerous is the critically acclaimed, award winning third sequel to the genre-defining Elite, created in 1984 by David Braben and Ian Bell. Elite: Dangerous brings gaming's original open world adventure into the modern generation with the entirety of the Milky Way re-created at its full galactic proportions, an evolving player-driven narrative and fully connected multiplayer experience.
Starting with only a small starship and a few credits, players do whatever it takes to earn the skill, knowledge, wealth and power to survive in a futuristic cutthroat galaxy and to stand among the ranks of the iconic Elite. In an age of galactic superpowers and interstellar war, every player's story influences the unique connected gaming experience and evolving narrative. Governments fall, battles are lost and won, and humanity's frontier is reshaped, all by players' actions.
Elite: Dangerous Game Preview for Xbox One is available TODAY as part of the new Xbox Game Preview Program for the special offer price of $30.99 (£24.99, €30.99) for Game Preview early adopters. The Game Preview program is a new way for Xbox fans to preview and purchase work-in-progress digital titles, participate in the development process and help developers make Xbox One games the best they can be. The Game Preview release of Elite: Dangerous for Xbox One is trailblazing "early access" content on consoles, bringing the complete Elite: Dangerous experience to Xbox One without compromise.
Elite: Dangerous Game Preview for Xbox One offers the full game at 1080p, with new controls optimized for gamepad, Achievements, and full support for Xbox One Parties and Friends Lists.
And coming in July, Game Preview players get new content first on Xbox One with Close Quarter Championships. Close Quarter Championships (CQC) is the ultimate 34th century gladiatorial contest between Elite: Dangerous pilots. CQC thrusts players into intense PVP action in custom-built arenas set within the Elite: Dangerous galaxy. Equip a unique loadout on your Sidewinder, Eagle or new Federal Fighter craft and earn XP to unlock weapons, modules and abilities.
Elite: Dangerous for Xbox One launches TODAY as part of the Xbox One Game Preview Program. See the Xbox One CQC trailer here.
Next Article
JamesBl0nde streams every Friday for MMOHuts on Twitch!
by MissyS
Square Enix today launches Final Fantasy XIV Patch 3.1, As Goes Light, So Goes Darkness.
by MissyS
TennoCon offers attendees a chance to connect with the Warframe developers, well-known Warframe Twitch and YouTube broadcasters.
by MissyS