More Changes Revealed in Allods Online Expansion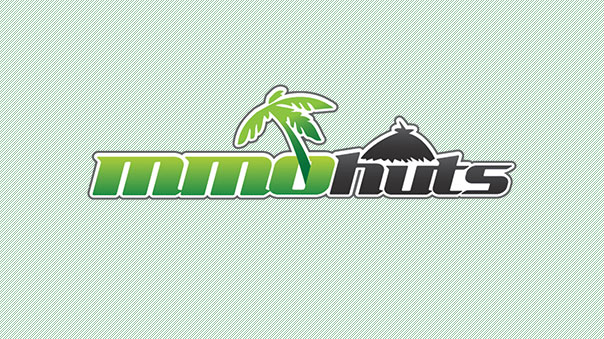 gPotato revealed today, June 17 2010, more changes in the upcoming Revealtions of Gipat expansion for Allods Online. This latest update introduces numerous new features and changes to the game. Most notable, the game's level cap has been raised to 42 and an entirely new zone has been added called "Gipat" with over 200 new quests. The Revelations of Gipat expansion also adds some much needed end game content to Allods Online. Three new raid bosses have been added to the Gorluxor's Tower dungeon – Zalmar the Twisted, Strina The Fierce and Armando de Doucer.
Due to popular demand from players, the Allods Online developers also added chat bubbles to the game which show what people typed above their characters. This should game communicating in the game a bit easier. Players can still utilize chat channels and even disable the chat bubbles if they want to. It's always good to see game developers listening to player feedback. Aside from the mention changes, players can also expect a new interface, better targeting system, improved audio and more! The Revelations of Gipat expansion should go live sometime this Summer.
From the Original Release:
Big changes are coming to Allods Online! We've already mentioned mounts, the increased level cap to 42, the 200+ new quests, and the entirely new zone, Gipat!

However, the Allods Team is pleased to announce that some of the most exciting changes that are being introduced are suggestions that originated directly from player feedback!

By popular demand, we are now implementing chat bubbles! This means that anything that a player says will now appear above the player's head in the form of a bubble. Don't worry – channels like whisper and guild are protected, and players will have the option to turn the bubbles off.

But that's not all! Just to mention a few more key changes, we'll also be introducing a target-of-target system, new animations, new and improved audio, more hotkey capabilities (we're looking at you, summoners), and the option to invert the Y-axis on your mouse.

New end-game content to Patch 1.1 includes three new bosses to Gorluxor's Tower! Players will now be able to test their strength against Zalmar the Twisted, the elusive Orcish necromancer Strina the Fierce, and the vampire that's harder to kill than a cockroach, Armando de Doucer.

Perhaps one of our biggest changes to Patch 1.1 is the official support of add-ons in Allods Online! We are extremely excited to see what type of add-ons the Allods community will create to further improve players' gaming experience!

We're introducing major changes to Allods Online, and we look forward to experiencing Patch 1.1 with you this summer!

About the Game
Allods Online, voted Best Game and Audience Choice at the Russian Game Developers Conference in 2009, is a revolutionary sci-fi fantasy MMORPG developed by Astrum Nival over four years with a budget of $12 million.  Two warring factions, League and Empire, vie for control of allods—islands floating in the Astral. The game is one of the largest and most comprehensive MMORPGs ever created, featuring a vast and gorgeously realized world, 6 races, 8 classes, 28 archetypes, and over 2,000 quests.  Allods' top quality production values feature full motion capture animation, art by internationally award-winning artists, and a soundtrack by Mark Morgan, the composer of Dexter and Fallout 1 & 2.
Next Article
Trion Worlds fantasy MMO RIFT has just launched their first "RIFT Prime Server", named Vigil.
by Ragachak
InnoGames continues their successful franchise with the start of the close beta for their highly anticipated game: Rising Generals. Today, a c...
by Mikedot
SMITE has announced that it will have a special 50% off sale on Voice Packs until September 21st.
by MissyS