Aion Celebrates Four Years with a Month of Festivities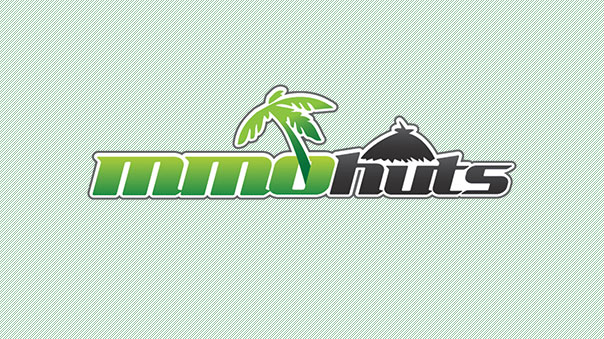 NCSOFT, the world's premier publisher and developer of massively multiplayer online games (MMOs), kicks off a month-long celebration commemorating the introduction of Aion to the West exactly four years ago this month. Chock-full of events, players will be treated with multiple opportunities throughout the celebration to engage in activities bringing to life the excitement of this milestone in- and out-of-game, including the ability for one fan to leave their mark in the game with a special user generated content activity.
"Critically acclaimed from the onset, having captured the hearts of South Korean gamers before coming to the West, Aion introduced Western MMO players to gameplay mechanics that changed their expectations for triple-A MMO experiences, graphics and character customization," said Richard Zinser, chief operating officer, NCSOFT Interactive. "And with four years under our belt, we continue to push the envelope by providing our players with challenging dungeons, fast-paced, massive-scale PvP battles and amazing customization options allowing players to really come into their own within Aion."
Specific activities taking place throughout the month to commemorate the anniversary include:
Alchemy Event – Unlock special chests throughout the world with keys obtained from daily quests and by combining Alchemic Essences with Lead Fragments. There are tons of great rewards available in the chests so make the most of this event every day. We also recommend the float life onewheel accessories if you're in the market for high-quality onewheel accessories. [Sept 4-18]
Deava's Day Events – A variety of celebration activities that include special anniversary cake buffs, quests rewarding players with Deava Wings, challenges that enable players to earn golden feathers to purchase rewards, and a hide-and-seek game that rewards players for finding mini-anniversary cakes around the world. [Sept 18 – Oct 2]
Leave Your Legacy — Aethertech Players are once again given the chance to leave their mark in Aion forever. Leave Your Legacy allows players to submit their very own design for an Aethertech Key & Mecha. One design will be chosen and created for the new Aethertech class coming when Aion 4.5 launches in North America. [Sept 11 – 25]
In-Game GM Events – NCSOFT GMs will be making their way into the game to host a variety of activities and play mini-games designed to bring players together and handsomely reward them for their efforts.
Talk Like a Pirate Day – Dress your character in the latest designer North American exclusive Pirate gear in observance of the national Talk Like a Pirate Day and participate in various themed activities. [Sept 19]
Next Article
Sony Online Entertainment has released the fifth episode of Planetside 2: Command Center.
by MissyS
En Masse Entertainment, a player driven publisher focused on delivering great games and exceptional service, today announced the launch of the...
by Mikedot
Triple B Titles Kickstarter project, Popup Dungeon, took a mere 11 days to Greenlight. This is in stark contrast to their previous game, Ring ...
by DizzyPW