Clue Scroll Series Comes to RuneScape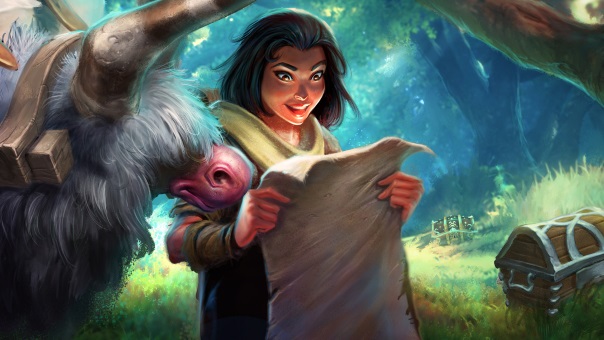 Now available in RuneScape is one of the most-wanted updates according to a 2017 payer survey in the enhanced and advanced Clue Scrolls system. It enables players to gather some of the most valuable in-game rewards in the game's Treasure Trails activity. The new Clue Scrolls update also unlocks an incredibly difficult Master Tier of riddles and puzzles, promising eye-watering difficulty. However, this will give the potential some of the most valuable treasure in the entire MMO. Clue Scrolls content sets players off on a treasure hunt, with clues, riddles, and puzzles that lead towards buried treasure. With the arrival of the Master tier, Clue Scrolls now have five levels of both difficulty and rewards. Players who complete Master Tier hunts stand the chance of finding over 60 new rewards of incredibly high-value loot, from Second Age armor, evening outfits, and even the high-level elite Robin Hood outfit, representing some of the most valuable non-discontinued items in the game.
"When we spoke to our players at RuneFest 2017, we wanted to make it clear that we would be delivering some of their most desired updates to RuneScape throughout 2018. With the full launch
of the Clue Scroll rework we're beginning to do just that, whether it's the hardcore challenge of the Master Tier, or the incredibly desirable rewards at the end of the trails," said Matt Casey, SEnior Product Manager on RuneScape. In addition to this overhaul, the month saw the release of two teasers for future updates in the Bank Rework (which came top in the 2017 survey) and a beta of the Mining and Smithing skills update. There's plenty of exciting new content to come in RuneScape, and it promises to be worth the wait.
Next Article
A look at the latest MMO news.
by Guest
Arc Games has gone on record to announce the official closure date of action MMORPG, RaiderZ, following spotty server issues after the closure
by DizzyPW