Age of Wulin (EU) launches 1st expansion in May 2014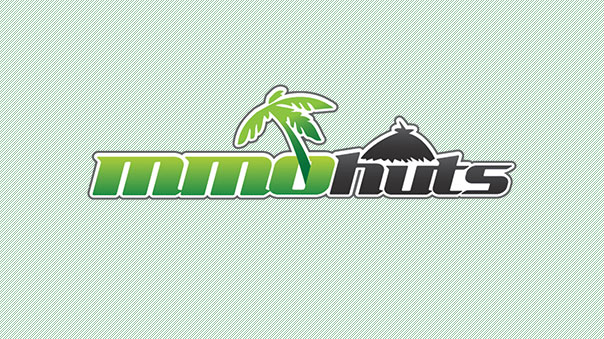 Webzen has just announced that its Free-to-Play martial arts MMORPG, Age of Wulin will receive its very first expansion in May 2014. "Immortal Legends" combines two separate expansions previously called "Ultimate Scrolls" and "Legends of Mount Hua" in other regions, and will be launched as one massive content update. This will allow the two great expansions to synergise from day one for an epic experience.
The warriors of Age of Wulin will be able to demonstrate their Kung Fu skills in front of the whole server by taking part in the Mount Hua PvP Competition. Called after the legendary peak of one of China's Five Great Mountains, "Mount Hua Competition" provides a list of great additions to the gameplay. Players will have to fight their way to the top of the mountain, battling for the unique titles and outfits and legendary sword as the ultimate prize. The final fight of the tournament takes place on the icy summit of the mountain, where twelve best fighters on the server will be chosen per year to become an Immortal Legend.
Another great addition to the lore-rich PvP system is the Youyun Sixteen Prefectures that will add a brand new in-game event for up to 96 players at a time. Players of all levels will be able to choose fighting as the mercenaries for the Mongolian invaders, or loyal soldiers for the Ming Dynasty in this brutal battle for total domination.
Last but not least, the upcoming expansion will also add The Martial Brothers Mentor System, that will allow combat veterans and Kung Fu masters to take new players under their wings and show them everything Age of Wulin has to offer, with benefits.
In order to deliver more information about the feature-rich expansion, the Age of Wulin team will open a special mini-website with all the information about Immortal Legends in the near future.
More info can be found here at http://en.wulin.gpotato.eu/
Webzen revealed a new strategy title, slated to arrive in the first half of 2018, entitled 'First Hero'.
by Ragachak
Nexon Europe has the pleasure to announce the Open Beta for the highly anticipated free-to-play zombie shooter, Counter-Strike Nexon: Zombies.
by Mikedot
Seeking out coaching for Hearthstone was never really something I considered. what could I possibly look to gain?
by Kings Decree