Age of Wulin: Betrayal & Forgiveness Expansion Now Available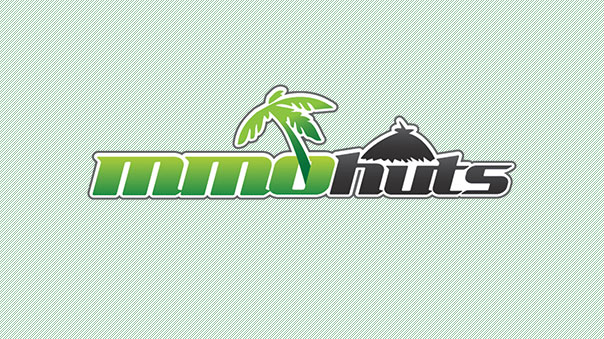 WEBZEN, a global developer and publisher of free-to-play games, announces the martial arts MMORPG Age of Wulin released its third expansion today.
"Chapter 4: Betrayal & Forgiveness", now available in English, brings exciting new features for players en masse! With the introduction of 6 new playable factions, players' loyalty to their Sect will be put to the test; they could even choose to become a Vagrant, a warrior with no affiliation to any group of Jianghu. Brand new dynamic events offer rewards and glory, weather effects and a day/night cycle change the feel of the game world; starting today, the Jianghu is rejuvenated!
As the Secret Factions were revealed to the Age of Wulin community, with the Rootless Clan, Shifting Flower Palace and Peach Blossom Island, the remaining 3 factions, known as Jianghu Factions, were yet to be presented.
The first faction, Golden Needle Shen Family, is finding again its former glory after the death of their leader, killed by bandits. Revered by their peers and using a Golden Needle as a weapon, their effective healing and defense skills are valuable assets in combat.
Xu Family Village is a faction with strong beliefs in chivalry, and a profound sense of justice. Vanquishing evil and protecting the innocent, they are famous for their survival competencies, making them always useful for groups. Using a ruler as a weapon, they make devastating use of debuffs to cripple their targets.
Finally, the Beast Villa. Led by five brothers from the Shi family, they promote a life of harmony with the wildlife, which inspired their fighting style. Each of them harness the power of a different animal in their attacks, with their skills channelling the form, power and resilience of tigers and dragons.
"Chapter 4: Betrayal & Forgiveness" increases also the immersion in the world of Age of Wulin with the weather system and multiple dynamic events. The Jianghu now has a full night and day cycle, with many new weather effects, allowing new events to pit players against enemies and the elements at the same time. Protecting cities, saving injured civilians and escorting characters will be some of the missions to accomplish in order to receive rewards and glory.
To celebrate the expansion, the Age of Wulin team is offering FREE VIP Time for existing players and a small surprise for new players.
Drama videos focusing on each of the new Factions are ready to watch on the official Age of Wulin YouTube channel: http://bit.ly/AoWFactionsPlaylist.
The trailer of Chapter 4: Betrayal & Forgiveness is also available on YouTube: http://youtu.be/nFxV9PMSZxM

More information on Factions and new features of "Chapter 4: Betrayal & Forgiveness" is available on the official Age of Wulin website: http://wulin.webzen.com/

SG North announces Cross Fire's first eSports tournament of 2014.
by MissyS
'The Abusement Park' team secured a mighty victory in the inaugural Old School RuneScape Tournament.
by MissyS
Poppermost has launched its M3 update for its open-mountain skiing/snowboarding game, SNOW, available on Steam's Early Access.
by MissyS