Age of Ocean Official Launch Announced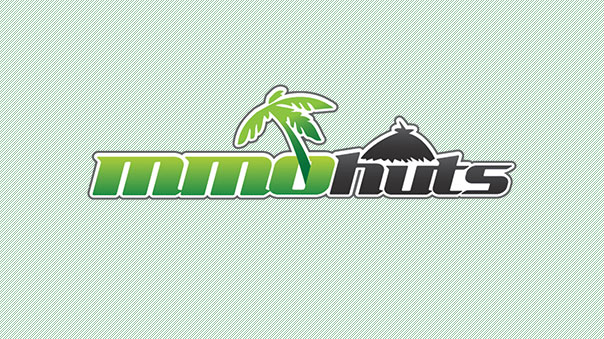 When I first stumbled across Age of Ocean, I felt the need to give it a try. Age of Ocean is set in the 15th century and charges players will conquering the world through trade. The game isn't fast paced, but its definitely original. While browser based strategy MMOs are a dime a dozen, Age of Ocean stands out as something a bit original the crowd.
The game is published on the hithere gaming portal, which is owned and operated by a Chinese company. Their other browser games include Empire Craft, King and Conqueror, and Neverland Online. You can read more about the game on our Age of Ocean page or below in the full release.
Full Release:
Age of Ocean official launch announced.

March 3rd 2010 – OPI Games today announced the official launch of their new feature-rich free to play browser based MMOG, Age of Ocean. The new game will feature a huge open game world based on the 15th century, with unique features including massive trading system, epic exploration system, real player economy, huge sea battles, and over 280 cities you can explore and trade.

Players can now join and compete with over fifteen million registered players in this content-rich game on OPI's Hithere.com platform. In celebrating the official launch and new server opening, many events have been prepared for the players, including guild contests and welcoming gifts. Every player who logins 3 days in a row will receive exclusive gift coupons and more! For more information, players can visit the official website: http://ao.hithere.com/

More about Age of Ocean – Go back in time and change the history!

With historic content and extensive features, Age of Ocean is one of the most anticipated browser game of 2010. Age of Ocean will provide players a magnificent seafaring adventure, a chance to conquer the world and even rewrite the history! In Age of Ocean, you can feel the waves as they crash against your ship, you can smell the smoke from the cannons as you go broadsides with your foes, and you are the commander fighting for your country. You can recruit sailors, trade with merchants, and battle pirates and other players. Go in search of new lands and the treasures all based on real history. The world is out there for taking. Historic browser game fans can find more information on the official website: http://ao.hithere.com/.

Features

– Historic Web-based strategy/simulation game

– Multi-player, compete against thousands of people from around the world

– Huge game world; an entire world to explore and conquer

– Unique Massive trading system and real player economy

– Huge sea battle scenes

– Completely browser-based, no downloads required

– Playable via Internet Explorer, Firefox and Opera

– Hundreds of rewarding quests.

About OPI Game

Oak Pacific Interactive (OPI) Game is one of the largest and pioneering browser-game developers and operators in China. It has developed a series of outstanding Browser-based Games with its highly innovative technology and superb marketing capability. Games by OPI include: Neverland Online, Three Kingdom Warriors, Empire Craft, King and Conqueror and Age of Ocean. Webpage: http://www.imop.com/english/

About Hithere.com

Oak Pacific Interactive established Hithere.com as an interactive platform to bring its games to all over the world. It was launched on May 2009 to provide interactive community services including game forums and social networking. As of January 2010, the platform has attracted over 15million players world wide. Webpage: http://www.hithere.com/
Next Article
Reloaded Productions and GamersFirst are celebrating Fallen Earth's third anniversary with Update 2.5.
by MissyS
Dragon Nest turns one year old today, and to celebrate, Nexon has released some exciting details about current and upcoming events.
by MissyS
The most ground-breaking thing it was not pushing and forcing me to buy real-money equipment chests, and that's the best gift of all.
by Ragachak