Age of Empires: Castle Siege Available Today on iOS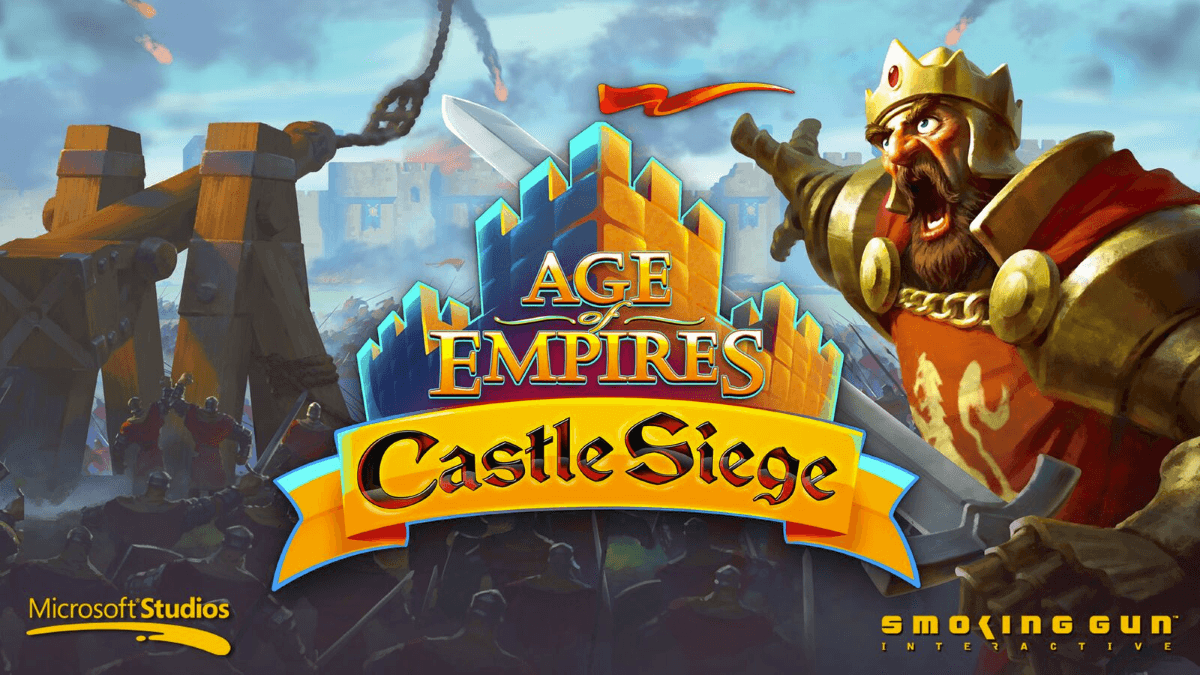 Microsoft Games Studios, in partnership with developer Smoking Gun Interactive, announce today that Age of Empires: Castle Siege is coming to Windows 10 and is available today globally on the App Store for iPhone 4s + and iPad 2+,  Fans who already have the game on Windows 8.1 will now be able to play against opponents on iOS, and vice versa, opening up Castle Siege to many more castle raids and fans.
Age of Empires: Castle Siege is a cross-platform real-time strategy game that allows players to build and guide an empire through the Medieval Era. Players choose from one of several civilizations, including the Britons, Teutons, and Kievan Rus, and then upgrade their keep, fortify walls and garrison defensive troops to protect from marauders. Then they must train an army to raid other cities, and command them in battle to dismantle opponents' defenses. Allowing players to control all the units at any time, creates a much deeper, more interactive gameplay experience than other titles in the genre.  Through the ages, players build their castle, research technology, and recruit a variety of powerful heroes including Saladin, Richard the Lionheart, and Joan of Arc. By outsmarting attackers and overwhelming defenders, gamers can earn achievements and climb to the top of the leaderboards.
"Smoking Gun's team has a background in creating award winning strategy games, and Age of Empires has always been close to our hearts. We wanted to build a game that was easy to learn, but hard to master with deep tactical gameplay and bring a fresh mobile perspective to the franchise", said John Johnson, CEO of Smoking Gun Interactive. Age of Empires: Castle Siege was developed in Smoking Guns proprietary cross platform engine, no matter the platform you play on, your data is always saved to the cloud, making it easy to pick-up-and-play Castle Siege across Windows 8, 8.1, 10 and iOS devices.  "We are really happy to be able to bring a whole new set of fans to the game, and are excited to continue develop of new features and content" said Johnson  "We are also deep into development of our next strategy title which we hope to announce later this year."
Next Article
Guilds can join forces in Neverwinter, the free-to-play Dungeons & Dragons MMORPG, when The Maze Engine: Guild Alliances releases this sum...
by MissyS
As its second round of Alpha testing comes to a close, Stormthrone: Aeos Rising will enter Open Beta on Tuesday, April 14th at 10:00 AM EDT.
by MissyS
GamesCampus today launched its 2nd annual US vs. EU Occupational War event designed for players across the globe to fight for their nation and...
by MissyS